Welcome Message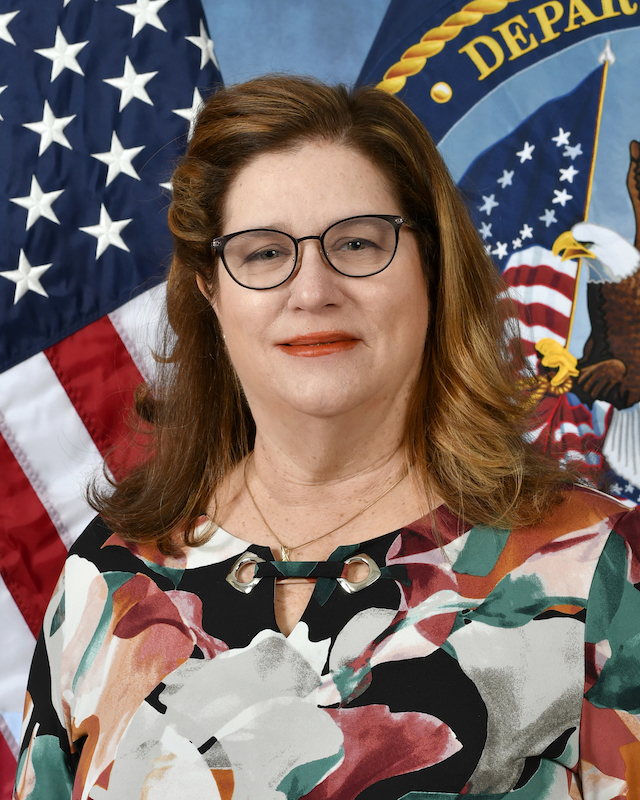 Wishing the time from March 2020 had been a dream, I reflect on my conversation with Susan Lafer three years ago while attending our "Mission Possible" Convention in New York. I was honored that she asked to mentor me for the chair of Hadassah's Nurses and Allied Health Professionals Council. My life was simpler and my time was open to learn from the best. Then everything changed for me, my healthcare colleagues, as well as the world. In my professional role, I was tasked to "uptrain" hundreds of nurses, refreshing their bedside skills, rusty after years away from hands on nursing. Then when testing started, we trained to open COVID-19 testing sites and then vaccination sites. Fortunately, Robin Shuman stepped up to keep the council afloat and carry much of the weight.Together, Susan, Robin, and I started as co-chairs of Hadassah's Nurses and Allied Health Professionals Council (NAHPC). As nurses, we understand how important the healthcare team is, and in the spirit of Hadassah and inclusiveness, wanted to have other health care professionals join our mission. There have been discussions on how to integrate all members of the healthcare team into the council. There is still much conversation for a name more inclusive of everyone and the council is still working on it.
As Hadassah members and healthcare professionals, our resilience, commitment and passion for Hadassah and our patients never wavers. The NAHPC is working on communicating with all nurses and healthcare professionals to identify local active groups. One of our goals is to expand the national council as well as provide support on the local level. This year has brought many challenges and a few benefits, like using Zoom for meetings and programs, so that we can attend from home.
This journey is one of many that Hadassah women have taken on. Henrietta Szold started the journey, and look how far we have come. What is your vision? What is going on in your local communities? How can our national and international work transcend boundaries? How do we support our nurses and other allied health professionals? I hope you join in our mission and help us with the answers.
Respectfully,
Ellen Audet MSN, RN, CNE, BC-NPD
Co-chair, Hadassah Nurses and Allied Health Professionals Council
---
In Case You Missed It: Celebrating Hadassah's Nurses on Hanukkah
From Barbara Sofer, Israel Director of Publiic Relations, in her Hanukkah "Mini-Netletter" for the Eighth Night: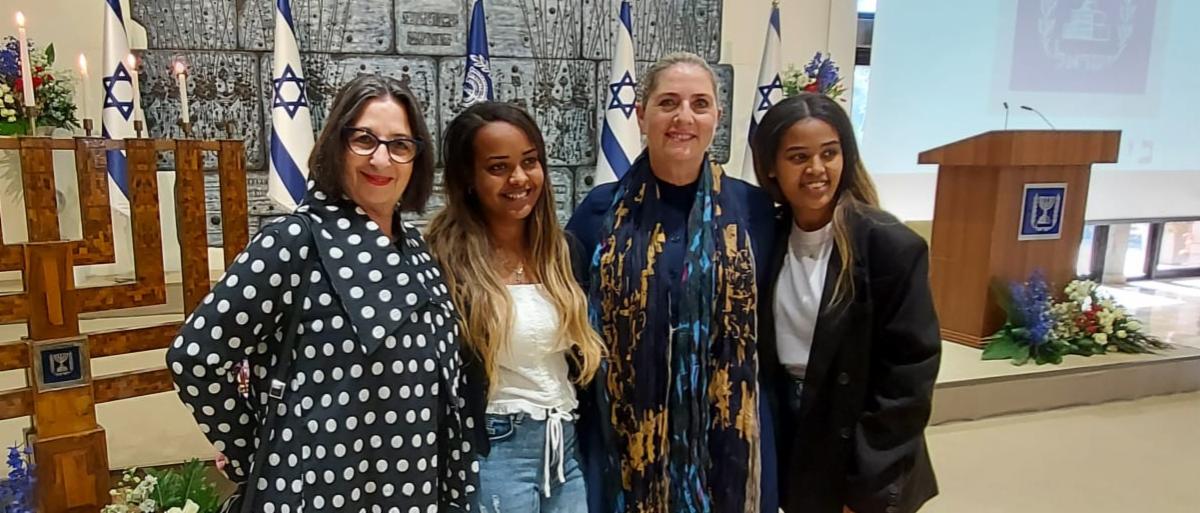 The final shout out of the Hanukkah week is to Hadassah's nurses. This week, the first cadre of nurse graduates in the Achotenu program for Ethiopian-background Israelis were honored at the residence of Israel's president.
The Hanukkah miracle involves a single sanctified cruse of oil that lasted for eight days. But without the foresight of whoever hid that single cruse, there wouldn't have been a miracle. Henrietta Szold had that foresight when she started Hadassah, the Women's Zionist Organization of America in 1912 and in founding the first professional college for women: the School of Nursing that now bears her name. The year? 1918, the year of the last pandemic, seven years before the Hebrew University was founded. Hadassah nurses saved the country.
---
Save the Date for Greater Atlanta Zoom Program:
The A.R.T. of Empowering Health ... Awareness, Research, Treatment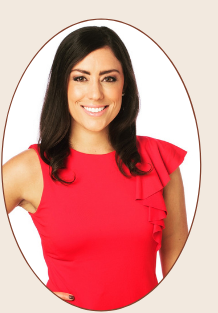 Hadassah Greater Atlanta Chapter is proud to serve as the convener of The ART of Empowering Health, on Sunday, January 30, 2022 at 1 pm EDT via Zoom. This program will feature two local hospital systems: Northside Hospital Cancer Institute and Winship/Emory Hospital; JScreen — cancer diagnosis organization; and Hadassah Medical Organization (HMO).
The moderator is a survivor who will share her story. A nurse navigator will share her guidance and inspiration. A previvor, survivor and thriver each share their stories providing their personal decisions and successful outcomes. CEUs will be offered.

Click here to register.
---
Nurse Member Spotlight:

Lizzie Levine, APNP, FNP-C, BSN, RN
Family Nurse Practitioner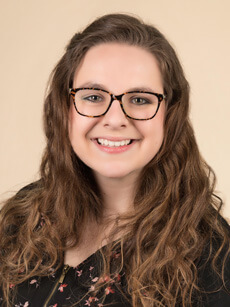 As many families do, my family has an extensive history of cancer. Growing up, learning about treatments and health struggles associated with these significant diagnoses, was impactful and the impetus behind my decision to pursue nursing.
I am a proud graduate of the University of Michigan School of Nursing. My passion for creating a caring, healing environment during some of life's most difficult experiences was what drew me to the NICU (Neonatal Intensive Care Unit). I was a nurse in the NICU in St. Louis, Missouri for four years, and then transitioned into Graduate School at Maryville University. I met my husband, Brad, during this time, as well! I chose to become a nurse practitioner so that I may fulfill my passion to provide holistic care to the entire patient throughout their lifespan, some of whom could even talk back to me, unlike in the NICU!
My new nurse practitioner role brought me all the way to Green Bay, Wisconsin. I found myself working in urgent care, which was an exciting, fast-paced environment, where I was able to cement my procedure skills and treat a wide variety of conditions. As we all know, COVID-19 changed the face of healthcare on so many levels. I volunteered to be on the front lines of the COVID-19 pandemic and actually worked at our dedicated COVID-19 clinic, being among the first team members to willingly see and treat COVID-19 patients. Our department stepped up to the plate, my company making up a huge portion of the diagnosis and treatment of COVID-19 in Green Bay.
This past year, I was excited to take on a new role as a primary care provider, being able to advocate for patient health on the preventative and secondary levels, in addition to tertiary care that I was providing for the most part in urgent care. I am now working with many families, being their primary care provider, providing a non-judgemental, open minded and safe space. It has been an extremely fulfilling experience!
Hadassah has been a constant in my life since I was a young child. My mom has been extremely active in Hadassah, and some of my first childhood memories include sorting items for the Greater Detroit Hadassah's Annual Rummage Sale! Since then, I have felt extremely passionately about the message that Hadassah sends to the community, and the cutting edge research that makes me so proud to be a member. I am now the Great Plains Region Nurses Chair and am working with the National Nurses Council with the goal to create programming and events for Nurses and Advanced Practice Nurses throughout the region.
---
Allied Health Professional Member Spotlight:
Merna K. Shapiro, MSW; Hadassah Engagement Division Coordinator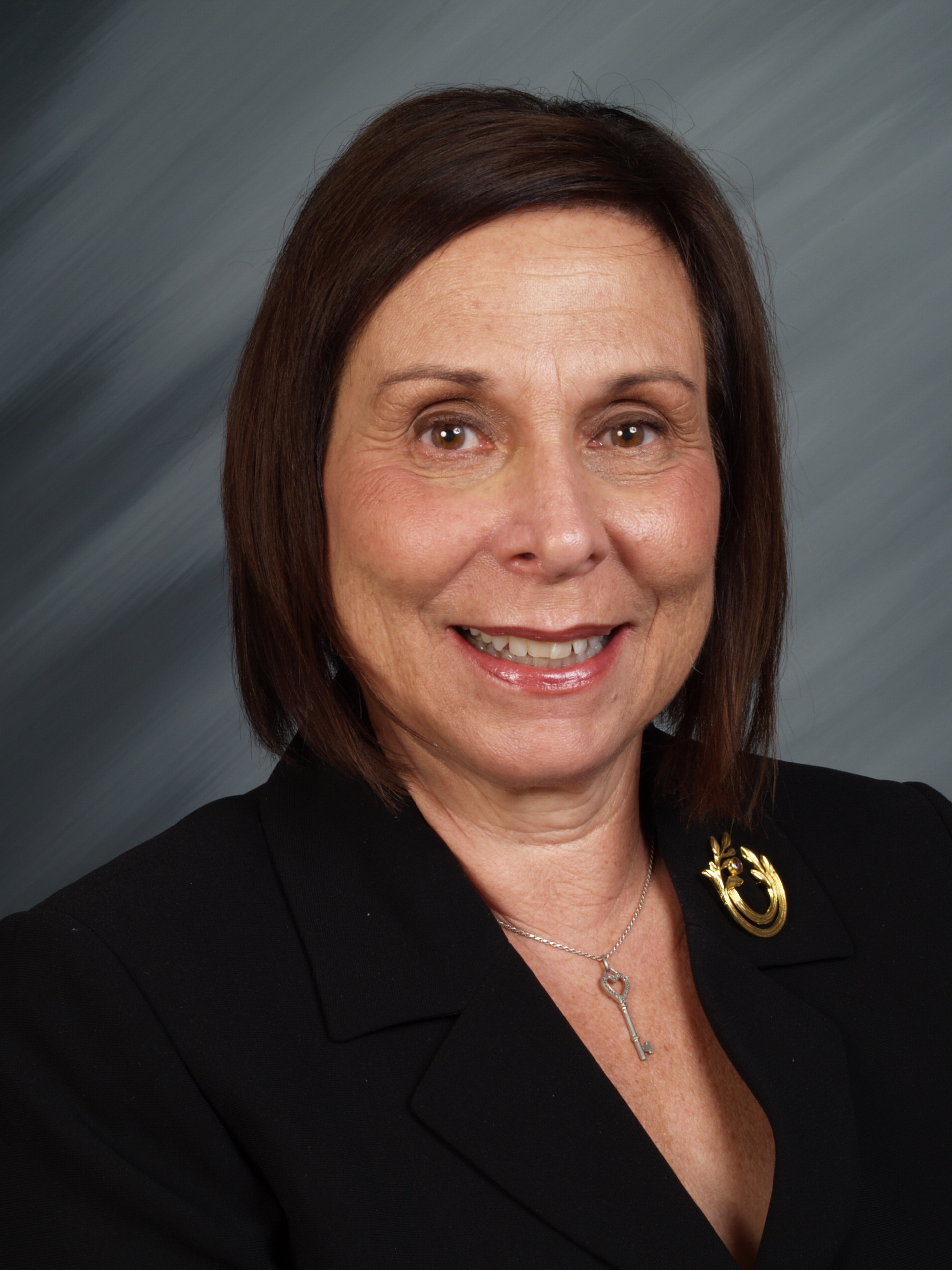 I view my careers as a clinical social worker and as a Hadassah volunteer professional to be synergistic. Over four decades ago, my mother, Dottie Kirschenbaum, made me a Hadassah Life Member. Although my mom was committed to the Zionist mission, in truth, she gifted me the membership because of her love of Hadassah jewelry. She desired our 3-generation pin. I often say, it is not as important why a woman joins, but more significant is the reason why a volunteer becomes committed and engaged. Today, as the Engagement Division Coordinator, overseeing the Evolve/Young Women's, Membership, Professional Councils and Program Departments, this concept resonates with me. Many years ago, I earned my MSW from Rutgers University in NJ and was employed by several social services facilities, where I promoted individuals' and community well-being. As a social worker, I created meaningful change, empowered individuals and improved lives. I strive to achieve similar accomplishments in my volunteer role.
The skills I developed as a social worker benefit me as a professional volunteer. The ability to communicate, to be flexible, (the Hadassah "F" word), to advocate for meaningful issues, and to be a strategic thinker are invaluable in both my professions. As a social worker, I was responsible for my client's evaluation, diagnosis and successful treatment. As a Division Coordinator, I must be analytical in making decisions to ensure Hadassah's future.
Developing community strength represents success for social workers and Hadassah. In my community, I organized and chartered the Coral Springs-Parkland Chapter. We started with just ten women, and in one year, had recruited 150 members and today, my chapter has over 600 members. Sadly, my hometown, Parkland, Florida, experienced a horrendous tragedy: a deranged former student took 17 precious lives at the Marjory Stoneman Douglas High School. When this horrific event occurred, I was at 40 Wall Street in the Hadassah Office attending an Executive Committee Meeting. My Hadassah sisters stood by me as I called my daughter to learn if my grandsons, who attended the middle school, one football field away from the High School, were safe. Thankfully, my grandchildren remained unharmed. I will never forget February 14, 2018 and the aftermath in my once idyllic community. Given the opportunity to announce Hadassah's Gun Control policy statement was an emotional experience. I treasure my resilient Parkland and Hadassah Communities.
As a social worker, I often worked collaboratively with other health care professionals. I especially respect my nurse colleagues, who with their skills and compassion, truly heal the world. I proudly donated to the Goldwurm Auditorium and encourage all council members to do the same. I am gratified to have been able support Tikkun Olam by being a social worker and a Hadassah volunteer.
---
Congratulations Dr. Nancy Wagner!

Dr. Nancy Wagner, active member of the Hadassah Nurses and Allied Health Professionals Council, and Director and Professor of the Centofanti School of Nursing at Youngstown State University, was named the inaugural President James P. Tressel Endowed Chair in Leadership in July, 2021.
The endowed chair was created through a $1.6 million gift from trustees of the YSU Foundation to honor university President James P. Tressel; with it comes a stipend to support faculty professional development.
"Dr. Wagner's hard work, expertise and her commitment to the nursing profession over the course of more than 25 years at YSU has grown the Nursing program into a crucial component in the healthcare workforce locally and across the region," said provost Brien Smith in a statement. "We are fortunate to have someone of Nancy's caliber and passion, and we are proud to have her as our inaugural Tressel Endowed Chair in Leadership." Added President Tressel, "Dr. Wagner has done a fantastic job leading our great Centofanti School of Nursing, and there is no one more deserving of this honor."
Nancy has been a full-time faculty member for over 25 years, and in 2013, she was appointed to the nursing school leadership role. The Centofanti School of Nursing has over 600 undergraduate and graduate students and 4,300 alumni. Students provide nearly 95,000 hours of clinical service each academic year. Under her leadership, the YSU Centofanti School of Nursing created innovative experiences during the COVID-19 pandemic to assure student progression. She developed new programming including a doctorate in nursing practice (DNP) for anesthesia students and a fully online RN-BSN completion. She established the annual White Coat Ceremony for entry-level sophomores and created the Masternick Nursing Simulation Lab. Her grant awards included $382,000 to expand the RN-BSN and MSN education programs and others to provide nursing student scholarships.
One of Nancy's career highlights occurred in 2018 when she organized and accompanied YSU nursing students to Israel. The YSU student group visited the Henrietta Szold Hadassah-Hebrew University School of Nursing and shared their clinical experiences with the Israeli students. Nancy stated, "Our students were amazed upon hearing about their army requirement prior to enrolling in nursing school. And they were most interested in the Hadassah student's community outreach to all cultures. I am grateful to past director, Dr. Miri Rom, for her help in organizing this opportunity."
The Nurses and Allied Health Professional Council is extremely proud of Dr. Wagner's accomplishment! Congratulations!

---
Webinar Recap: "What's In Your Genes?"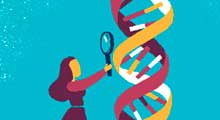 The Hadassah Nurses and Allied Health Professionals Council presented a highly informative webinar titled "What's In Your Genes? What You Need to Know About Jewish Genetics" on October 12, 2021. Moderated by Ellen Audet, the Co-chair of the Council, it featured Deborah Wasserman, MS, Genetics Counselor, and Shari Dubrosky, Marketing Outreach, both from Miami's Nicklaus Children's Hospital, Victor Center for the Prevention of Jewish Genetic Diseases. Tamar Adar, MS, Genetics Counselor from Broward county, Florida and Ashley Kennen, cystic fibrosis survivor, completed the panel.
Topics discussed included the importance of preconception screening in Ashkenazi Jews who are disproportionately affected by disease-associated hereditary genetic mutations. Since the 1970s, successful screenings in the community have resulted in a 90% decrease in Tay-Sachs disease. The theme from the panel was the importance of genetic testing before pregnancy and how advances in genetics are improving treatment and diagnosis of diseases. Shari and Ashley shared their own personal experiences. Information on several of the genetic causes of hereditary breast cancer and the ongoing research into population screening for hereditary cancer syndrome, also was presented. The takeaway for this important topic is: "Genetic testing saves lives and creates new potential."
If you have not yet seen this informative webinar, it is one you don't want to miss. The webinar has been recorded and can be accessed by clicking here. This and many other informative Hadassah programs are listed on the Virtual Programming page at Hadassah.org.
---
Advocacy Update: Helene Kornstein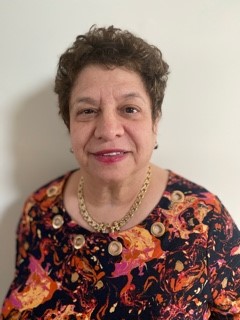 Hadassah is the largest women's Zionist organizations in the US with members and supporters found in every Congressional district. We advocate for legislative agendas that put our values into action and tie our health advocacy into Hadassah Hospitals in Israel.
As your council advocacy liaison, I have been following various topics which I think you will find interesting and hope you will support.
Hot off the press: The Dr. Lorna Breen Health Care Provider Protection Act (HR1667) just passed the House with 392 votes in favor! This bill establishes grants and requires other activities to improve mental and behavioral health and prevent burnout and suicide among health care providers especially those involved with COVID-19 response efforts. Thank you to our members who helped by contacting their represenatives via the National Action Center.

Another topic that we are involved in is the US Cadet Nurse Corps Service Recognition Act (S1220/ HR 2568). This would give limited honorary veteran status to those Cadet Nurses who served in WWII and provide a gravesite plaque and American flag. This bill passage would bestow the long-awaited recognition these Cadet Nurses deserve.
We also support the United States-Israel PTSD Collaborative Research Act (S 221/HR 852), which helps build bilateral ties and better diagnose and treat patients with PTSD and speed the path to recovery.
The National Defense Authorization Act (NDAA) is one of the largest and most important pieces of legislation Congress considers every year. It is critical for our national security and the protection of allies like Israel, it includes funding for the Iron Dome and is also involved with the Cadet, PTSD US- Israel medical partnership bills. The House passed the Act, however the Senate needs to act and pass this for fiscal year 2022.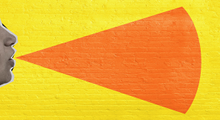 We need your help to make sure that these bills and other ones advance in Congress and become law. In fact, many of these bills relate to health topics. As health care professionals, I feel it is our responsibility to take action by going on Hadassah's National Action site and let your voice be heard. You simply find the policies that matter to you and click on various buttons. I have listed the steps below.
Please go on the internet and type in hadassah.org then click get involved, next click ADVOCATE and then click the red box saying TAKE ACTION. You then click on the highlighted blue topics. Then simply provide your name address, email, and phone number and a letter that was developed by Hadassah, will be sent to your Representative and Senator pertaining to an advocacy topic.
You truly can make a difference in a short period of time. Once you register your information it is saved for the future topics. In addition, there is a section where you can sign up to receive the most recent advocacy issues.
When we empower women, we can heal the world!
---
Goldwurm Auditorium Fundraising Update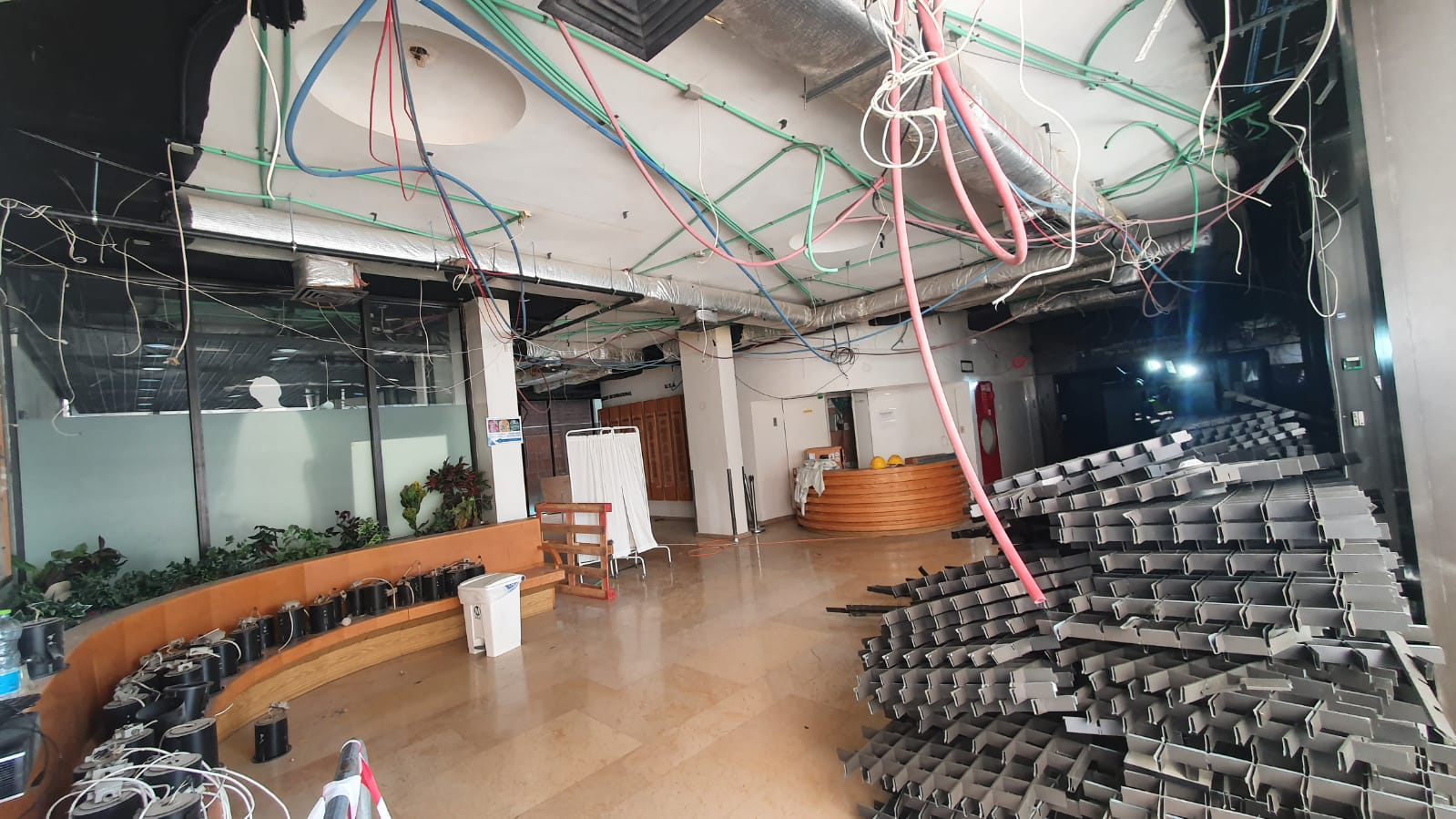 Hadassah founded nursing education in Israel and has been its most ardent proponent from 1918 to the present day.

Today, we are building a New Learning Center so that our nursing students can learn at a standard fitting for the 21st century

.
There have been some delays in the project planning/contracting process at the Hadassah Medical Organization (HMO). The completion of the spacious new Learning Center, with the latest technologies for teaching, is planned for the 3rd quarter of 2022. The Government of Israel has asked our School of Nursing (SON) to increase enrollment by 25% to help address the critical nursing shortage in Israel. This auditorium is being renovated to serve as a large, modern lecture hall that can accommodate 185 students. A classroom will be constructed in an adjoining space to serve as an additional on-site learning facility for hands-on training, simulation, small-group workshops and seminars.
At July's National Assembly meeting, you saw a video of the graduates of our SON, and we featured our council's campaign to renovate the Goldwurm Auditorium at Ein Kerem as a state of the art Learning Center. We have been humbled by the outpouring of support. There are still some naming opportunities, including for learning desks at the $1,800 level.
A simulation unit has also been integrated into the New Learning Center. Equipment ranging in price from $3,100 to $9,100 has been added to the giving opportunities. Each third and fourth year nursing student will cycle through the Simulation Unit with some 200 students using the facility every year. The staff of the SON has placed a priority on providing a simulation unit that will include a focus on models of pregnant women.
To date, we have received 121 gifts ranging from $18 to $200,000. Whether you give $18 or $1800, we are aiming for 100% participation. Stand with our nursing colleagues in Israel and send your love across the ocean!
We look forward to visiting the completed Learning Center on our pre-convention trip to Israel in November 2022, and to touring our School of Nursing.
---
Recap: "The Unconsciousness of Bias: Understanding Anti-Black Female Racism"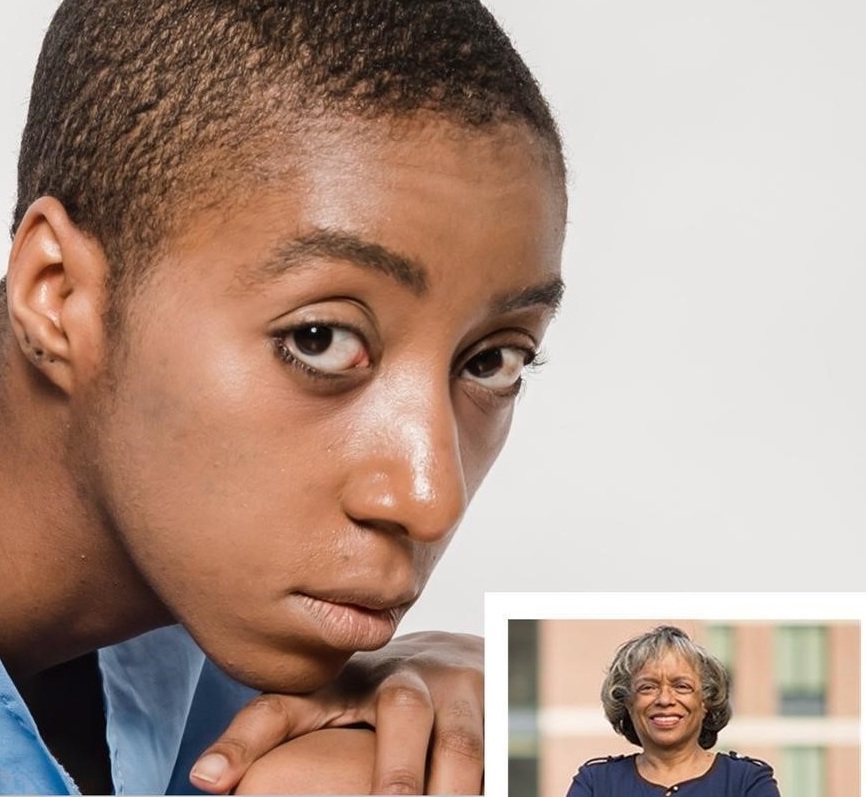 On November 10, the Health Professionals Council of Hadassah Greater Detroit welcomed Dr. Patricia Coleman-Burns who spoke about "Unconsciousness of Bias, Understanding Anti-Black Female Racism." Dr. Burns is an Assistant Professor Emerita of Nursing and Adjunct Faculty, Center for Afro-American and African Studies Founder at the University of Michigan.
Bias is a prejudice and may be held by an individual, group, or institution and can have negative or positive consequences. There are types of biases:
Conscious bias (also known as explicit bias).

Unconscious bias (also known as implicit bias). Unconscious bias is defined as automatic decisions and judgments made about others based on differences in one's own background, experiences, societal stereotypes or cultural context.
Dr. Burns explained "misogynoir" as racism towards Black women and the intersection of class, race, misogyny, gender, nativity and sexuality. In daily life, misogynoir comes in many forms, such as:
Doctors perceive Black woman as having a higher pain threshold, and so they are treated differently.

Maternal mortality rates for Black women are three times higher than for white women in the US, with many attributing that to racial bias in the healthcare system.

Because of the stereotype of the "strong Black woman," many Black women feel that they are not allowed to show emotion, pain or distress. Simply put, Black women face a double whammy of racism and misogyny that impacts them in nearly every facet of their lives.
Dr. Burns explained that racism is a form of oppression in which one racial group dominates others. In the US, the dominant group is labeled "white" and of European descent. Therefore, racism is white-identity racial and cultural prejudice and discrimination, supported intentionally or unintentionally by institutional power and authority, and used to the advantage of those who identify as white and to the disadvantage of people of color.
Intervening takes courage. Here are options for intervention when anti-Black women racism (misogynoir) shows up:

Directly name the behavior as problematic or unwelcome with a clear explanation.

Create a diversion to interrupt the situation.

Tell someone else and decide together how to intervene.

Check in later with those who were involved.

Feedback is a gift! Acknowledge that it takes courage to approach someone and offer them feedback.

Focus on the content, not the tone. The people we have harmed are allowed to feel angry, disappointed, sad.

Trust that the person giving feedback has good intentions, ask neutral questions if you need clarification, but mostly just listen.




Thank them for the feedback.
---
Touch of Red Gala: Celebrate Life!

More than 90 people from across the US viewed the Hadassah Greater Kansas City 4th Annual Touch of Red Gala: Celebrate Life! on Saturday, November 20, 7:30-9:00 pm CST via Zoom. Partners were the Rabbinical Association of Greater Kansas City and Midwest Transplant Network.
Among the presenters were Elaine Silver of Deerfield, IL, Hadassah Great Plains Region President, who served as emcee; Seth Narins, MD, of River Vale, NJ, kidney transplant surgeon; Martha Gershun of Fairway, KS, living kidney donor; Deb Porter Gill of Ft. Lauderdale, FL, her kidney recipient; Belle Simon of Boynton Beach, FL, kidney recipient of Katie Edelstein of Bellingham, WA.
Simon and Edelstein shared their donation experience of the "Hadassah kidney" 17 years ago. Likewise, Gill and Gershun described their living kidney donation in 2018. Dr. Narins explained kidney donation from a medical perspective and answered questions following his presentation.
Additional speakers included Rabbi Jonathan Rudnick, Jewish Community Chaplain in Greater Kansas City, who discussed organ donation from a Jewish perspective and Ann Karty, MD, of Overland Park, KS and National HMO Vice Chair, who spoke about organ donation at Hadassah hospitals.
Alice of Overland Park, KS, representing more than 100,000 currently on the kidney transplant waiting list, gave a personal appeal and encouraged attendees to sign up as an organ donor on their driver's licenses and tell their families as well as to consider becoming an altruistic living kidney donor.
Lauren Berger of Milwaukee, the Annual Giving Officer for Hadassah Great Plains, Upper Midwest and Mid-Atlantic Regions, discussed Annual Giving. The Gala honored Hadassah Annual Givers, Chai Society members and Keepers of the Gate who save and enhance lives through their gifts.
Co-chairs were Marian Kaplan, RN, Past President of the Hadassah Greater Kansas City Nurses Council and Immediate Past President of Hadassah Greater Kansas City, and Rita Shapiro, Past Great Plains Region and Greater Kansas City President.
Those who missed the Gala can read the living kidney donation stories of the speakers in the November/December 2021 issue of Hadassah Magazine (page 28). To receive the link to watch all or part of the Gala, email Marian Kaplan at mkhadassah@gmail.com.
---
In Memory of Ilana Kadmon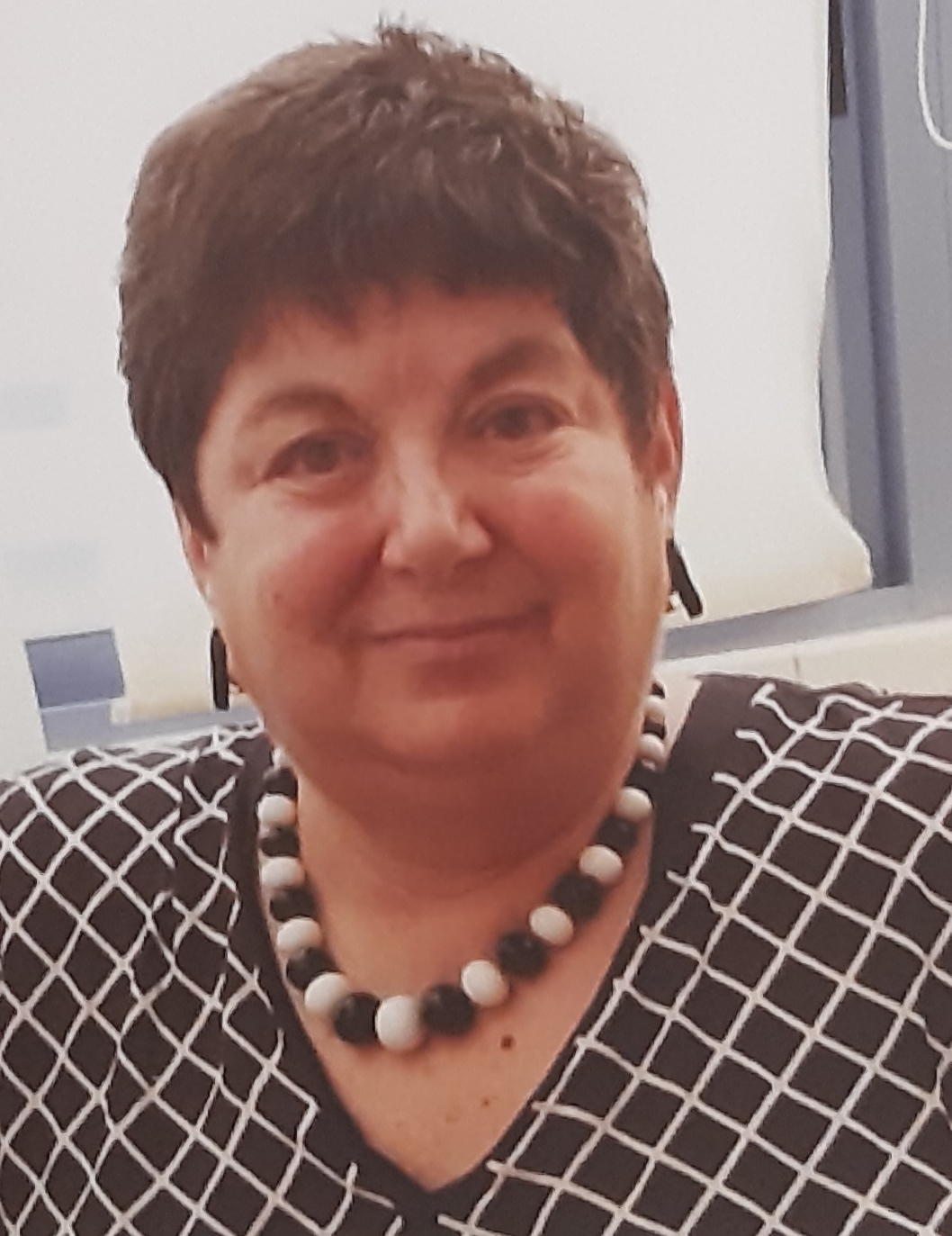 Dr. Kadmon, Ilana of blessed memory, was the first coordinating breast health nurse in the country. She was an academic advisor in the oncologic division within the nursing services and a senior instructor, a researcher and a beloved teacher in the school of nursing of Hadassah and the Hebrew university, medical department, in Jerusalem. Her motto was loving our profession and getting up each morning with a new song in your heart. The soul of my lord shall be bound in the bundle of life.
Ilana Kadmon, PhD, Senior Faculty member at the Hadassah-Hebrew University School of Nursing and beloved friend, colleague, and wife, died unexpectedly on November 5th, 2021. Small in stature, she was a force to be reckoned with. Dr. Kadmon received her PhD from University of Edinburgh and became the first Breast Cancer Nurse in Israel through the combined efforts of Hadassah and the Israeli Cancer Association. Our paths crossed in the late 1990s when she traveled to Boston. At the time, I was working at Beth Israel Deaconess Medical Center as a clinical nurse specialist in breast oncology. We became instant friends and colleagues. At her urging, I applied for a Schwartz Nursing Fellowship set up through the Boston Chapter of the Hadassah Nurses Council. Off I went to Israel for four weeks of mentorship.
Initially, the idea was for me to mentor Ilana regarding breast oncology care. It quickly became clear that I had so much more to learn from her. Ilana was an exemplary nurse, with a thirst for knowledge and learning. She took every opportunity to teach, whether it be to students, colleagues, or patients. She had boundless energy and was passionate about quality nursing care. She brought her insights and her brilliant intellect to everything she worked on. She wrote scholarly articles for nursing journals and lectured all over the world. Her colleague, Anna Woloski-Wruble, wrote that she volunteered to teach women and their partners from various communities — from Charedi backgrounds, new immigrants from the former Soviet Union, foreign workers and diplomats in Israel — about the importance of breast health awareness. She also chaired the Israeli Breast Cancer Coalition, was a member of the Oncology Advisory Committee to the Ministry of Health, was an active member of the Israeli Cancer Association where she chaired committees and was an editor of the professional journal, The Israeli Nursing Journal for Oncology Care.
Ilana was fun and funny and had a great sense of humor. She loved to wear crazy jewelry and always matching her earrings and necklaces. And she loved giving gifts and fun trinkets to her family and friends. This brought her great joy. Ilana loved her family and cherished the time she spent with them. And most of all she adored her family and her husband and best friend Wei. She has left a void with those who knew her, the nursing world and across the globe.
--By Judi Bartek

---
Journal Articles By and Of Interest to Our Council Members
---
Hadassah News: Impressive Success for Hadassah Nursing Graduates on Licensing Exam
The Henrietta Szold Hadassah-Hebrew University School of Nursing proudly reports that 73 of its 74 nursing graduates passed the national nursing licensing exam. This number includes all the nursing students in the first graduating class of Achotenu, a specially tailored five-year program that enables young Ethiopian-Israelis to achieve their dream of becoming nurses.

---
Save the Date: Council Trip to Israel, November 11-14, 2022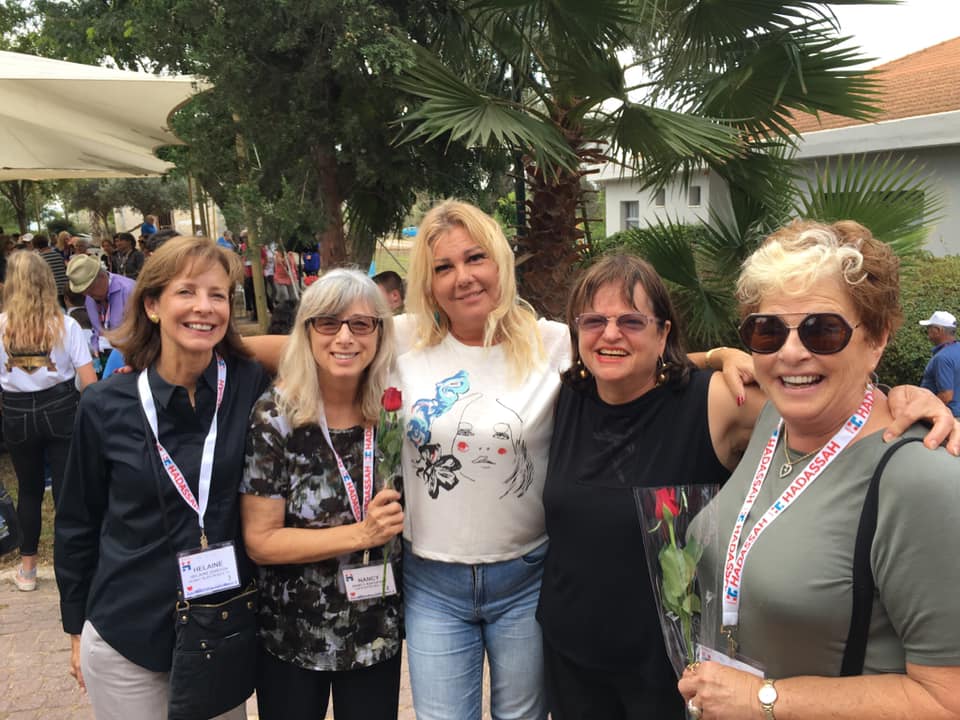 Next year in Jerusalem! The Nurses and Allied Health Professionals Council, along with the Physician's Council, are planning to make these words a reality. We are planning a pre-Convention tour with sights and sounds you won't want to miss.
Highlights include:
Special tours of our Ein Kerem and Mt. Scopus Hadassah Hospitals; see what changes have occurred since our last mission in 2014

Meeting and programming with Israeli colleagues

Tour our School of Nursing's newly renovated Goldwurm Auditorium Learning Center

Hear the latest research and advances in clinical practice

Walking tours of Jerusalem

Visit an IDF Health Center

A chef-led tour through the Machane Yehuda Market followed by an unforgettable cooking class and dinner

Sifting for antiquities at the Emek Tzurim archeological site

Experience Shabbat in Jerusalem
Pricing is $1,800 per person for double occupancy. The single supplement is $650. We can help to match roommates if desired, and it's a great way to meet people.
Enjoy a 3-night stay at the beautiful and centrally located Inbal Hotel in Jerusalem. CE credits will be offered for Nursing and Social Work.
Please join us for this pre-Convention tour and for the 100th Hadassah Convention in Israel. We cannot wait to be together in Jerusalem.
For additional details, please contact nursesandalliedhealthprofessionals@hadassah.org.
Stay tuned: We are discussing a council trip to Israel for Spring 2023 involving travel throughout the country and a more in-depth experience.
---
Listen and Learn: Hadassah On Call Podcast
Whenever you've had a headache, have you ever wondered how serious it really is, why it lingers and what really triggered it? In Hadassah On Call's latest episode titled

"It's All in Your Head: Why Headaches Matter,"

Dr. Maxim Bauer, Hadassah senior neurologist, Pain Medicine and Movement Disorders Fellow at Hadassah Medical Organization, talks about headaches, the cause for concern, treatment, and much more.

Hadassah, The Women's Zionist Organization of America, Inc.
40 Wall Street New York, NY 10005