Scroll down to read about all 13 important items
Email Addresses * Meeting/Event Update * President's Message * Shabbat Zachor * MB JCC * Inter-American Hero * Tzedakah Six * Galim Red Hot Hearts * Simcha Fashion Show * Volunteers Needed * National Programs * Hadassah News * Samson Jewelry

---
Contact Us

Please use

only

the following email addresses to contact the Region Office
Hadassah Florida has a new text-to-donate option! Make your donation to Hadassah via your phone. Just text the word "DONATE" to (561) 867-2231 and follow the prompts. It's so easy!
---
Hadassah will be returning to in-person events and gatherings!
If your Hadassah chapter will be returning to in person events, local units are required to follow state and local laws and regulations, the current CDC guidelines and recommendations as well as the following Hadassah protocols in order to conduct activities in the safest and healthiest manner possible. Please note: applicable Florida law states that businesses operating in Florida may not require patrons/customers to provide any documentation certifying COVID-19 vaccination or post-infection recovery to gain access to or receive services from the business. These protocols have been mailed to chapter leadership. If you would like a copy of the protocols or have questions about implementing them, email floridarequests@hadassah.org.
View the updated COVID Waiver
View the Hadassah COVID Guidelines
Rev. 05-22
---
As South Floridians, we do not feel the change in seasons the same way that our Northern friends do. March marks the beginning of spring. We may or may not notice temperature changes or changes in the weather pattern, but certainly we recognize that winter is ending. It is especially noticeable with the change in time. We will spring forward the second week of March- this year that is March 12th.
---
Shabbat Zachor: A Time to Celebrate Hadassah
On Hadassah Shabbat Zachor, which falls on the Shabbat before Purim, we celebrate Hadassah's founding in 1912 and our deep ties to the Purim story. We reflect on Purim's heroine, Queen Esther, and the way our namesake (Hadassah is Esther's Hebrew name) inspired Hadassah founder Henrietta Szold as a woman of action.
Every year for the past nine years, Hadassah chapters around the country have partnered with local synagogues — 150 to date — to celebrate Hadassah Shabbat Zachor and share their pride in Hadassah's myriad accomplishments, past and present.

Click here to to join
---
Hadassah Greater Miami is proud to partner with Miami Beach JCC for an International Women's Day Event featuring Sivan Ya'ari, Founder and CEO of Innovation Africa
Wednesday, March 29 2023 7:30 PM — 9:30 PM EST
---
Join Hadassah Inter-American Chapter and Judge Lilliana Torreh Bayou presenting
Our Hero Dr. Enrique Ginzburg
Sunday, March 19, 2023 Noon
Miami Shores Country Club 10000 Biscayne Blvd, Miami Shores, FL 33138
Join us for a 3-course lunch and vendors
Click here to download the registration form
All proceeds to benefit Hadassah Hospital, Israel

---
Tzedakah Six

Momentum Group
Back in 2010, our family started the Phoenix Reading Project, in which we collected books from Beth Sholom and Hadassah members in Miami Beach, and later across South Florida, to donate to the families at Chapman Partnership, a shelter for families in downtown Miami. Until the pandemic, Phoenix Reading also hosted a carnival every year, with a DJ, snacks, school supplies, and a bounce house. Since then, because of restrictions at Chapman, we've focused on book distribution specifically. Members of our Tzedakah Six participated in the book collection, and over 600 books were donated to families at Chapman. They were distributed to families who reside at Chapman, as part of Temple Beth Sholom Miami Beach's Mitzvah Day on February 26, 2023.
Miami Momentum "Tzedakah Six" group
Celebrating Purim along with Lori Heiken and Dianne Gottlieb
Discussion: Blessing of Being Bold
---
Ga

lim Raises more than $30,000 during Red Hot Heart night at Bodega Miami Beach




Hadassah Galim Chapter celebrated Red Hot Heart night on February 8th at Bodega Miami Beach raising $30,000 for the cardiology department at Hadassah Ein Kerem Hospital. Elizabeth Resnick, Galim Chapter's reining president for 15 years spoke to friends and guests. "… I know there is always something happening in this town. Thank you for choosing to be here tonight to make a difference …and raise money for Hadassah cardiology research at Hadassah Hospital." Red was the hot color fashion trend. We thank our sponsors Bodega for food and the venue host, E11even Vodka, 1818 Tequilla and Madrigal Wines.
---
Simcha Chapter held their Fashion Show with a Heart Luncheon on February 21, at Miami Shores Country Club. What exciting fashions by Donna Leah Designs. Bling, bling, bling was everywhere. Models from our Simcha Chapter walked along with the models of Donna Leah. They out did themselves walking down the runway from casual to formal attire. Silent auction, drawings and small boutique along with the lunch filled the day. Featured speaker, Dr. Judith Mann (National Donor Experience Chair) and a member of the Simcha Chapter gave us insight on Hadassah's work. Due to her powerful speech some members wanted more information on the Tree of Healing, a $10,000 gift, which commemorates the rebirth of Hadassah Ein Kerem 360 Degree of Healing Round Building. Thank you to our over 120 participants.

---
Volunteers needed to work on a committee for the 2nd Annual Breast Cancer Walk on Oct 22, 2023. Submit your name to Clara Gillman at cgillman@hadassah.org.
---
OPEN TO ALL! Join the Hadassah Attorneys and Judges Council from July 5-15, 2023 for our incredible trip: "Tour Israel Through a Legal Lens with Attorneys and Judges." This is open to women and men, legal professionals, and non-attorneys alike — anyone who is interested. Enjoy the amazing highlights of touring Israel and then through access only Hadassah can provide. Come and engage in fascinating encounters with local experts in the field of law and beyond. Click here for trip details - https://secure.ayelet.com/HDAttorneysJudgesIsraelJuly2023.aspx
For more details, email attorneysandjudgescouncil@hadassah.org.
Gonzalez v Google: Inside a Modern-Day David v Goliath Case
Hadassah's Attorneys and Judges Council presents, Gonzalez v Google, LLC., a case of first impression before the Supreme Court on Sunday, March 19, 2023, 2 pm ET/11 am PT/ 8 pm Israeli time. Join us on Zoom! Click here to register.
Fresh from oral argument before the Supreme Court, Keith Altman will bring us his view on this modern day David v Goliath story. Representing the Gonzalez family whose son died as a result of a terrorist attack, Keith Altman argues that YouTube's algorithms recommended terrorism recruitment videos to users and thus expanded the reach of the Islamic State. Google, LLC is the owner of YouTube. The Gonzalez case has the potential to alter how social media giants provide content to users.
NItsana Darshan-Leitner (invited), attorney founder of Israel Law Center, has been behind this case for 7 years, fighting terror and antisemitism through the legal arena. She brings charges against those responsible for terror attacks and obtains financial compensation for the victims worldwide. Keith Altman argued this case before the 9th Circuit Court of Appeals. This case was set for oral argument on February 21, 2023.
Click to register: https://events.hadassah.org/GonzalezvGoogle
Attorneys and Judges Council Book Club
Please join us on Thursday, April 27, 2023 via Zoom at 7:30 pm ET/4:30 pm PT, for a discussion of Shortlisted: Women in the Shadows of the Supreme Court by Renee Knake Jefferson and Hannah Brenner Johnson. We are excited that author Hannah Brenner Johnson will Zoom in live with us. Click here to register. Shortlisted follows the paths of 9 extraordinary women who appeared on Presidential short lists for Supreme Court nominations in the decades before Sandra Day O'Connor made history. It fills a notable historical gap and is a fascinating read.
If you are interested in recommending a book for a future meeting, joining the Book Club committee (which brainstorms ideas and plans the meetings), or volunteering as a facilitator, email Candy Cohen, Co-Chair at candy.cohen.cc@gmail.com.
---
---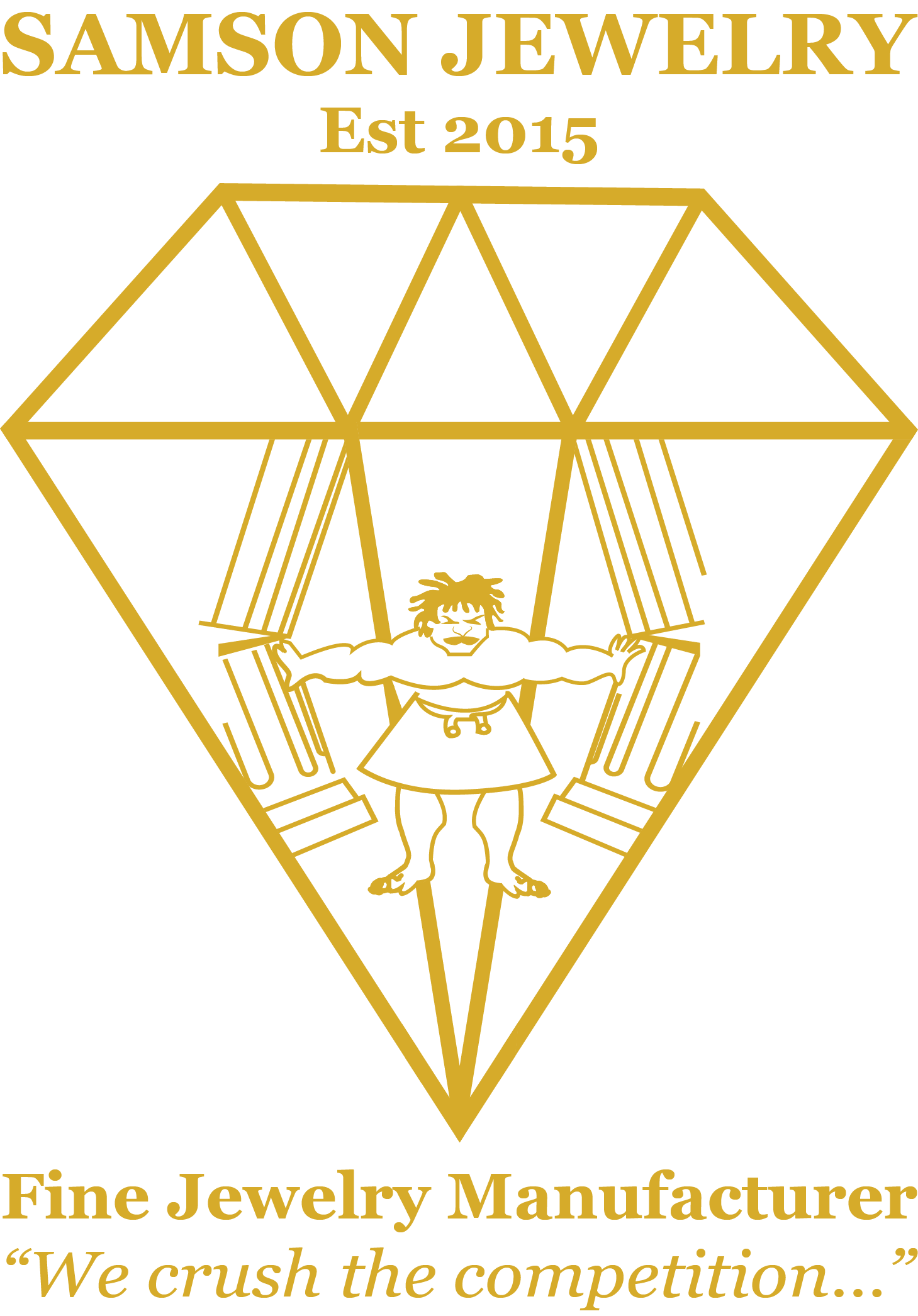 Welcome our newest fundraising partner, SamsonJewelry.com. They are a fine jewelry manufacturer with many unique exclusive collections of Judaica jewelry including Star of David Sports' pendants, featuring 16 sports/activities and/or one-of-a-kind custom orders.
Purchase your family heirloom to pass down L'DOR V'DOR and 10% of the total purchase is donated to Hadassah, direct manufacturing pricing, 10% discount for purchasing (2) or more items and add the following special Hadassah discount coupon code for an additional 8% off, totaling Chai%(18%) off.
HADASSAH8OFF
Wear your pride and passion and donate simultaneously!
Hadassah is not a seller of merchandise and is not responsible for the sale of defective merchandise.
---
Stay up to date with Hadassah!
Follow Hadassah Greater Miami on Facebook at https://www.facebook.com/GreaterMiamiHadassah/
Help Hadassah get the word out about our events, life-saving research and domestic advocacy by liking and sharing every Hadassah Greater Miami Facebook post. If you are not already following our page, search for Hadassah Greater Miami in the search box and then click on "follow". There is lots of great information and pictures from our events. You may even see yourself!
Did you know...
If you like a post, only some of your Facebook friends will see it.
If you share a post, all of your Facebook friends will see it.


Hadassah.org | Privacy Statement | Terms & Conditions
©2023 Hadassah, The Women's Zionist Organization of America, Inc. All Rights Reserved.
If you were forwarded this email from a friend, hitting the UNSUBSCRIBE link below will end their subscription. Instead, please reply directly to them to request they stop forwarding this publication to you.