News from HADASSAH Pacific Northwest
PRESIDENT'S MESSAGE
Everyone loves Hanukkah! It has stories, heroes, good food, candles and games. It comes during winter when days are short and cold, dull and quiet.
Although a minor festival in Israel today, the Israeli Zionist pioneers in the 1800's easily identified with the Maccabees' freedom fighters who fought the mighty Greek-Syrian Empire and won. In the 1930's, tours organized by the Israeli Histadrut movement started the tradition of local youth movements hiking to the believed burial place of the Maccabees. "The growing association of the holiday with Jewish independence sparked other public demonstrations of Hanukkah pride, such as giant Hanukkah menorahs—hanukkiyot—sprouting on the roofs of Synagogues in Israel and America," wrote editor Yadin Roman. Maccabi was the name of the first Jewish sports club in Israel. The Maccabiah Games were created in 1928 to commemorate the 1,800 year anniversary of the Bar Kochba rebellion. Over the last 87 years, this "Jewish Olympics" brings Jewish athletes, young and old, from around the globe, for a memorable, two week experience in Israel. Americans Mark Spitz and Mitch Gaylord were two such Maccabiah participants.
Even though the victorious Maccabees fought in 164 BCE, it was not until 250 years later that historian Josephus wrote about the holiday, referring to it as "The festival of lights." Almost 600 years after the event, the Talmud spoke of the story of the miraculous jar of oil that burned for eight days. A few centuries later, the prayer "Al HaNissim, For All the Miracles" was added to the Hanukkah liturgy.
And today great miracles are continuing to occur in Israel in the field of medicine at the Hadassah Medical Organization which includes the Sarah Wetsman Davidson Hospital Tower in Jerusalem. A Cypriot mother and her twin fetuses (one growing outside the womb) marking only the second time in known medical history that babies in this condition were delivered successfully at Hadassah. Our Hadassah surgeons were first in the Middle East to learn how to provide innovative, hormone-delivered radiotherapy for eradicating neuroendocrine tumors.
We will continue lifesaving treatments and medical advancements with the help of our Hadassah donors. Hanukkah is a perfect time to share the "gelt." Like our heroes of old, the Maccabees, our modern day heroes, nurses, doctors and researchers will continue to be part of Hadassah's modern miracles. Hag Hanukkah Sameah!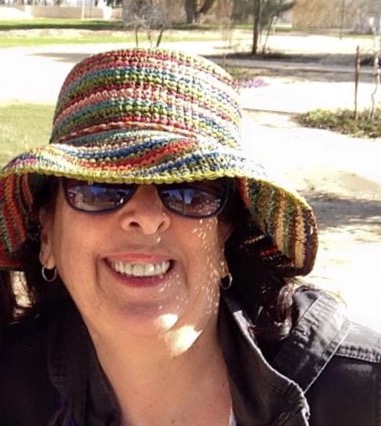 Peg Elefant, President
Hadassah Pacific Northwest Region
CHANGE IS IN THE AIR!
Change is in the air! We are closing the Seattle Chapter and Pacific Northwest Region office in Bellevue. In doing so, we will be able to utilize expertise at the national workforce in New York. This will enable all of us to communicate more efficiently and to enable our volunteers to further the mission of Hadassah without getting bogged down in clerical tasks.
This is NOT a punitive measure again the Seattle Chapter or the Pacific Northwest Region. Closing local offices has been a national trend for the last 2 years and is continuing as both a money saving strategy as well as to leverage the advantages of economies of scale.
Furthermore, the timing is right. Einat Ganzarski, who has been our most wonderful staff support for the last three years is leaving Hadassah for a very exciting personal business opportunity. Also, our lease has ended, giving us the opportunity to vacate the premises in good standing.
Both the Pacific Northwest Region and the Seattle Chapter are still here to serve. Activities are continuing. Plans are being made for 2016. For example, in January the Seattle Chapter is putting on a Games Day. On March 6th the Pacific Northwest Region is putting on a fundraising workshop. And, on May 22, the Pacific Northwest Region is sponsoring a financial planning workshop for women: Know Your Worth; Own Your Future (learn more below).
Stay tuned for more exciting Hadassah activities! Questions? We're easy to reach. Shoot us an email or give us a call!
NEW CONTACT INFORMATION
Hadassah Pacific Northwest Region

Peg Elefant,Region President

pelefant@hadassah.org

cell phone: 541.740-3827

3101 NW Garfield Ave.

Corvallis, OR 97330
Seattle Hadassah

Susan Adler, Seattle Chapter President

cell/text (at this time): 206.605.0093

140 Lakeside Avenue, Suite A, #36

Seattle, WA 98122-6538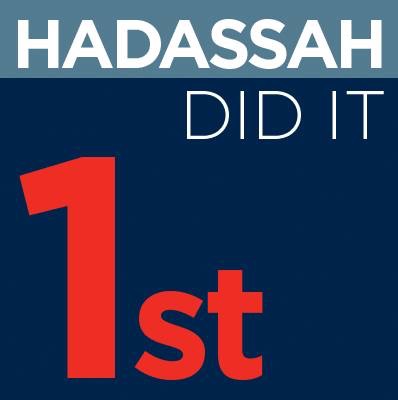 Hadassah built Israel's first:
Medical School
Nursing School
Dental School
Cancer Institute
Children's Hospice
Ambulatory Surgery Center
ER Unit for Premature Babies
Trauma Treatment Center
Border Guard's Organs Save Man with Fatal Liver Disease
The death of a border guard led to saving a man with advanced liver disease when Hadassah Medical Center surgeons transplanted Benjamin Yaakovovich's liver and kidney into the 54-year old patient.Dr. Hadar Merhav, head of Hadassah's Transplantation Unit, together with Dr. Abe El Halaila and Dr. Ram Elazari, performed the complicated 10-hour surgery. "The recipient was suffering from fatal liver disease and had lost the use of his kidneys as a result," relates Dr. Merhav. "In the last month, his condition deteriorated. I'm pleased that the complex surgery went well and that the organs have been accepted and are working smoothly. The transplanted organs saved his life."
Benjamin Yaakovovich z"l
And Locally....
Carmel Aronson, a Hadassah LIFE member from Corvallis, Oregon just had a double lung transplant at the University of Washington. Oregon used to do lung transplants but no longer does them although they do transplant other organs. When Oregon stopped performing lung transplants, the national organization known as UNOS (United Network for Organ Sharing) designated California as the recipient of Oregon donor lungs instead of sending them to the Pacific Northwest section of the country. However, like Carmel, most lung transplant patients in Oregon get their transplants at the U.W. Medical Center. Carmel's mother, Susan Aronson, also a Hadassah LIFE has started a letter writing campaign to UNOS and would appreciate as many Oregonians as possible (or anyone with connections to Oregon or the Pacific Northwest) to write a letter encouraging UNOS to reconsider this allocation. Please consider writing this letter for all the others who await lung transplants. Here's the address:
United Network for Organ Sharing
700 N.th St.
Richmond, VA 23219
PORTLAND HADASSAH: ON A ROLL!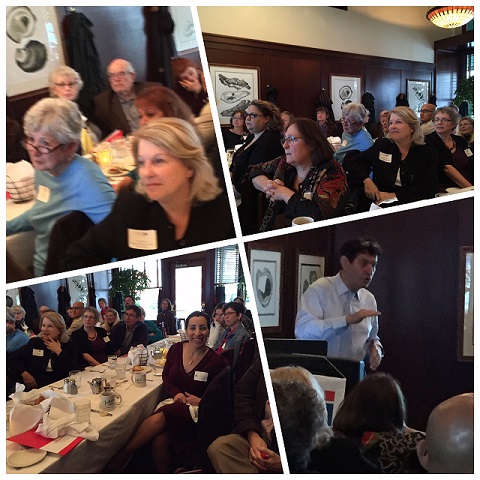 Congratulations to Portland Hadassah for raising $35,000 for Hadassah Medical Organization on November 8 at a brunch with Dr. David Zangen, Director of Pediatric Endocrinology at Hadassah. A plaque specifically naming and honoring the Portland Hadassah Chapter will be put up in the new Sarah Wetsman Davidson Tower! It is not too late for you to add your support Portland's wonderful gift to Hadassah! Just click http://www.hadassah.org , click the turquoise "Donate" button at the top right of the screen, and be sure to indicate Portland for "Chapter to receive credit."
We had a lovely brunch with 30 enthusiastic people at Jake's Grill, downtown Portland. Thanks to all who attended in support of Portland Hadassah! Thanks to our many contributors. Thanks to Diana Lindemann and Harriett Zeitlin for helping Region President, Peg Elefant, pull off a delightful event. Thanks to Nadene Goldfoot, you can read more about this event as well as a detailed account of Dr. Zangen's extraordinary work! Just click: http://jewishfactsfromportland.blogspot.com/2015/11/hadassah-in-portland-explains-latest.html
SHALOM CHAPTER UPDATE
The Vancouver Shalom Chapter has had a very busy fall. Our morning groups: Book Club, Sit & Schmooze, and Study Group are back in full swing. In September we held an Ice Cream Social for prospective, new and "old" members. A guided tour of the Oregon Holocaust Memorial was led by a Hadassah Life member and took place in October. In addition, we held a CPR class taught by a paramedic of the Northwest Region Training Center. All events were well attended and enjoyed by all.
We are looking forward to our annual Chanukkah party.
SEATTLE HADASSAH: SUCCESSFUL GALA!
Congratulations to Seattle Hadassah for a very successful November 8th gala with Dr. Zangen. Over 250 people attended and $217,000 was reported to be raised.

TACOMA CHAPTER UPDATE
The Tacoma Chapter sponsored a Bunco party for current and prospective members of Hadassah on Sunday, November 8, 2015. Sixteen smiling faces enjoyed playing Bunco, sipping wine/noshing, bidding on a Silent Auction and raffle prizes, and listening to what Hadassah is and does. One prospective member was gifted with a free annual membership. Fundraising outcome? Yes, with several hundred dollars being forwarded to Hadassah.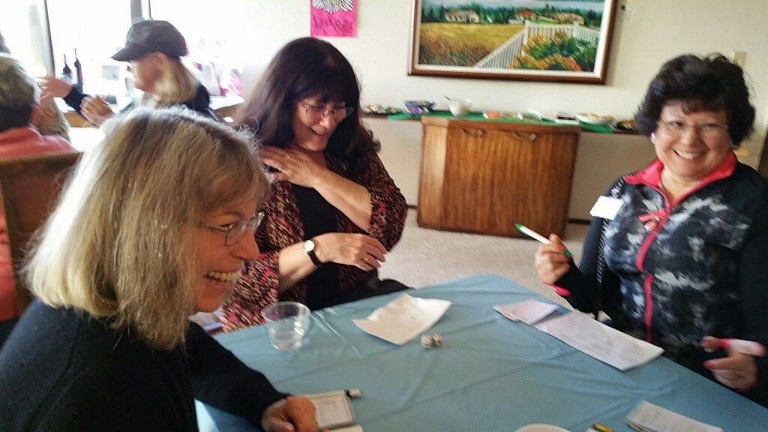 Left to right:Jani Doctor, Jeri Hurst, Marlene Matola and Kerry Geffen is in the background.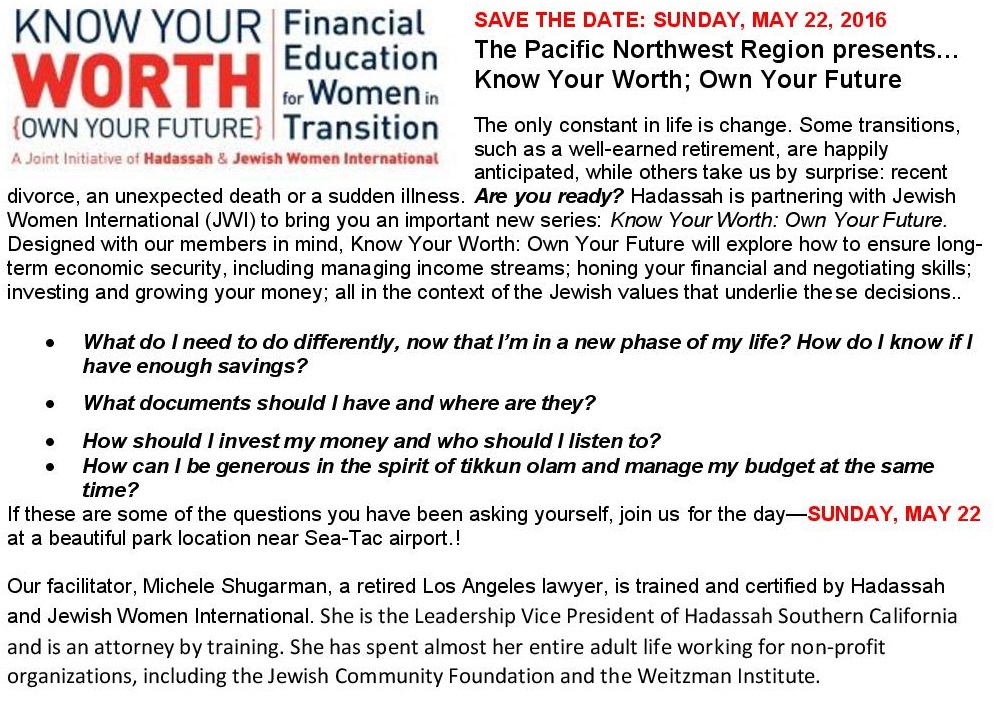 MAKE YOUR IMPACT NOW!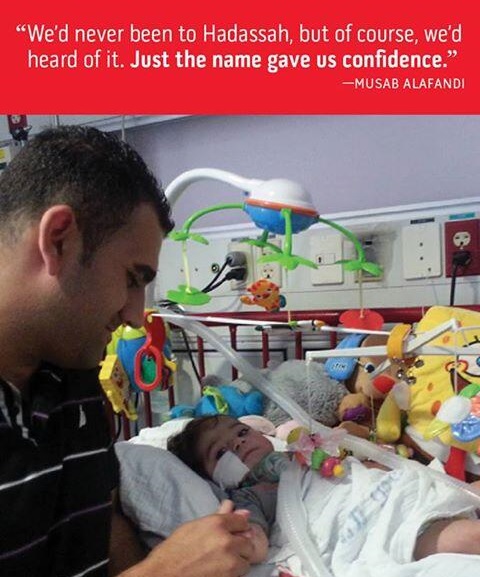 2015 is coming to an end, but there stillis time to save lives with a year-end fift.
When you donate to Hadassah, it has a powerful effect.
YOU can make broken lives whole and keep crucial medical research moving forward.
YOU empower women to become advocates and activists who can transform our worl.
YOU put Jewish values into action
Make your gift today:
www.hadassah.org click DONATE!
SAVE THE DATE! HADASSAH NATIONAL CONVENTION! July 25-28, 2016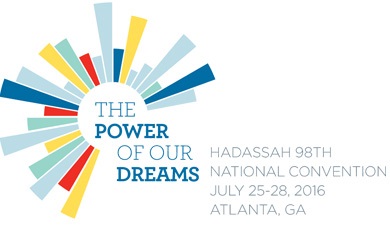 Forward to a Friend
PACIFIC NORTHWEST
E: pnwregion@hadassah.org.
Hadassah.org | Privacy Statement | Terms & Conditions |

Unsubscribe
©2020 Hadassah. The Women's Zionist Organization of America. All Rights Reserved.
Donation Questions
(800) 928-0685
Membership Questions
(800) 664-5646
Israel Travel
(800) 237-1517
Contact Us
40 Wall Street
New York, NY 10005