News from HADASSAH Northern New England

AUGUST BUSINESS MEETING AND LIGHT SUPPER
ROCHESTER CALENDAR OF EVENTS & HIGHLIGHTS IN THIS ISSUE



March 17 - 12 Noon, Afternoon Book Group
March 23 - 7:30 PM, Evening Book Group

SAVE THE DATE:
April 19 - 9:30 AM - 11:00 AM - Cross-Stitching the Torah, Co-sponsored with Rochester Kollel & TBK Sisterhood
June 16 - Hadassah Medical Center Party

Highlights in this issue:
--- Annual Hadassah Campaign is in Progress

--- Hadassah Rochester 2020 Needs You!
---
You Can Purchase Hadassah Cards & Certificates Locally
---
Hadassah Cookbooks Are For Sale
--- Annual P.A.D. Party Review with Photos!

--- Youth Aliyah/Children at Risk

--- Message from our new National President, Rhoda Smolow

--- Take a Look at Rochester Hadassah's Website:

http://www.Hadassah.org/rochester


---
Hadassah On Call: How Gender Plays a Role in Heart Disease

---
Listen Up! Women in Politics: A Conversation

--- The Branch Podcast: Skyping Gaza

OUR ANNUAL CAMPAIGN IS IN PROGRESS!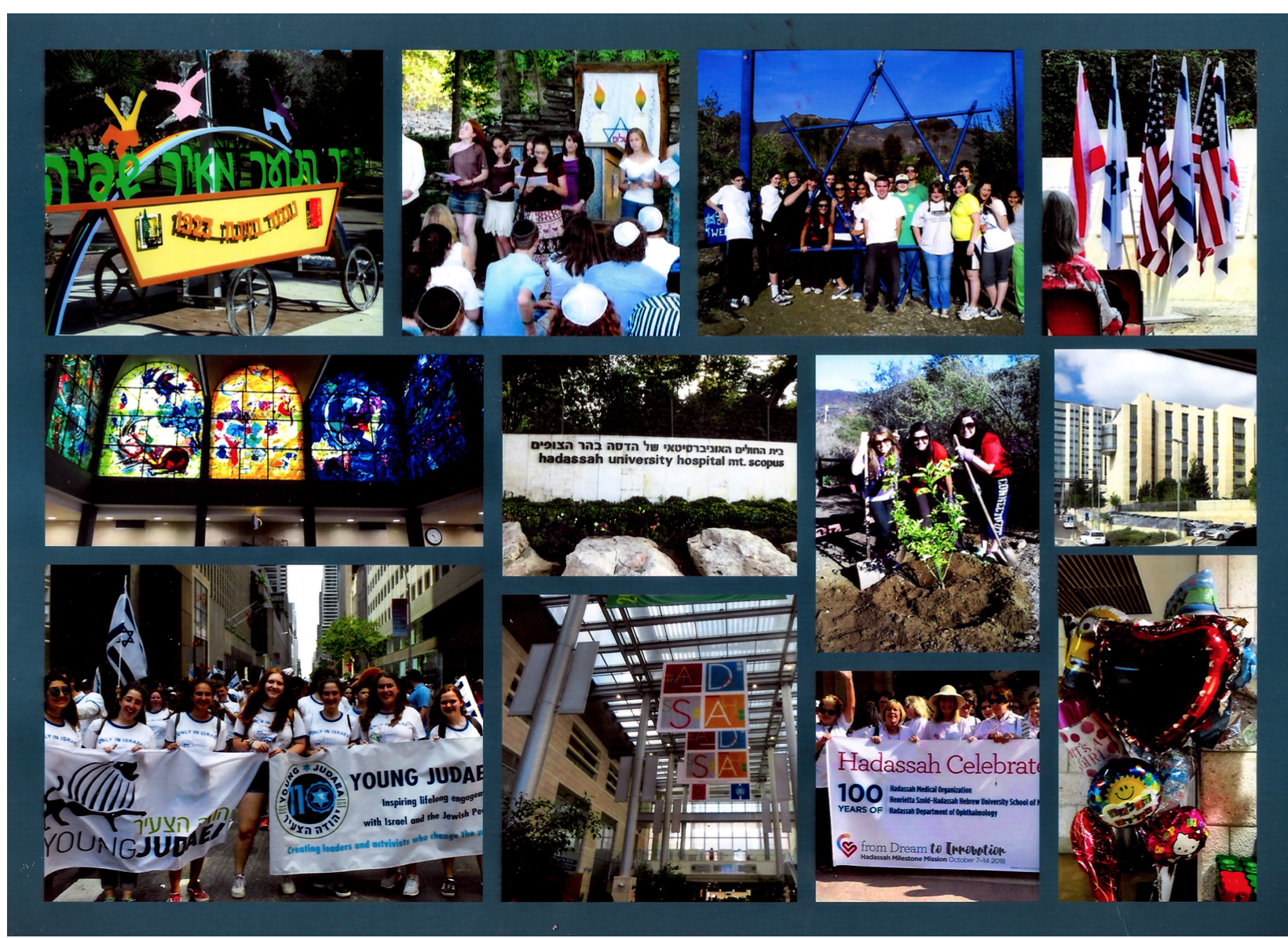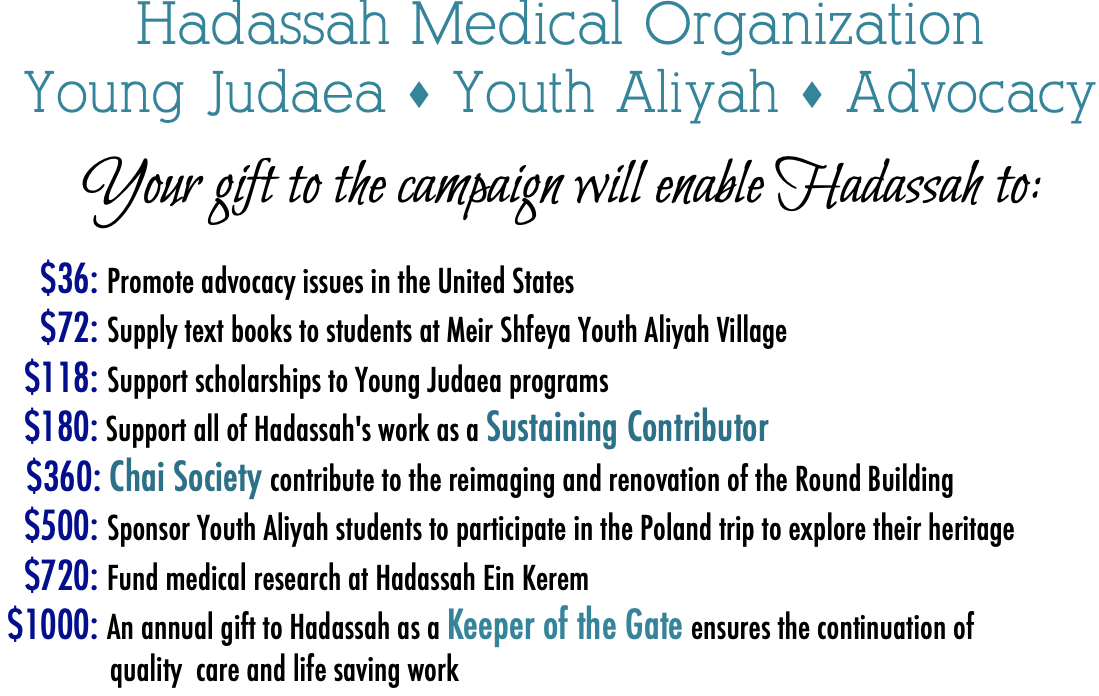 ***************************************************************

ANNUAL CAMPAIGN UPDATE MARCH 2020- THANK YOU TO ALL!

Your gift to the campaign will enable Hadassah to continue its work with the Medical Organization, Young Judaea camps, programs and scholarships, Youth Aliyah, Education and Advocacy in the U.S. We gratefully acknowledge the following generous donations:
$36 – Claudette Entenberg, Barbara Cohen, Roz Freedman-Baum, Ann Howell, Janet Katz, Esther Miller, Gloria Rosenstein, Susan Salzman, Susan Segelman, Patti Singer
$50 – Ellen Solomon
$54 - Valerie Price Ciufo, Barbara Rappaport
$72 – Sherry Goldstein, Sheila Hollander, Rose and Carol Levin, Tillie Levinson
$100 – Deb & Kevin Baldwin, Dvorah Kolko, Jill Kravetz, Muriel Steinberg, 1 Anonymous
$118 – Betsy Bobry, Marlene Elkin, Sheila Konar, Judith Mercer
$180 – Sustaining Contributor -Lori Friedman, Deborah Goldman, Paula Harris, Joyce Heilbronner, Linda Rapkin, Elisa Root, Abbie Schonfeld, Naomi Schrier, Elaine Simon, Carol Shulman,Julia Walsh, Beverly & Morris Weinstein, Myrna Weinstein, Judith & Alan Wertheimer,Camy Maas
$200 – Janet Goldman, Merle Markus
$234 – Nancy Horn
$360 – Chai Society -Toby Berke, Susanne Esan, Monika Katzel, Marla Miller, Elizabeth Steinberg,Tammi Steinberg
Other – Sue Ann Baker, Beverly Groden, Dorian Fine
It's never too late to donate. Send your check to Toby Berke, 119 Daley Blvd., Rochester 14617
For credit card gifts, see your November mailing or contact Toby at tberke1@rochester.rr.com
Questions? Contact Monika Katzel, Fundraising Chair, 203-1200 or monikakatzel@gmail.com
ROCHESTER HADASSAH NEEDS YOUR HELP FOR 2020 PROGRAMS!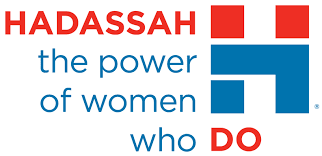 Rochester Hadassah 2020

:

the plans are in the works for:



***Cross-Stitching the Torah, April 19 - Co-sponsored by Rochester Kollel & TBK Sisterhood


(see HADASSAH MAGAZINE June 2019 online)
***

Medical Center Party




Our Annual Fundraiser
***

Women Who Did : the History of Famous, and not so Famous Rochester Women
***

Infertility Affecting Families: the Issues, Options and Support

-


Hadassah is in the forefront of fertility research and treatment in the US, in Israel and at HMO




( see Hadassah's new policy statements at www.hadassah.org )
***

Book Groups, The Annual Campaign and Mitzvah Projects, including the P.A.D. Party




with Temple Sinai's Women's Chavurah
WITHOUT YOUR HELP, THESE PROGRAMS WILL NOT HAPPEN!
Please join us by calling or emailing:




Fran Studley, studsbride@aol.com, 585-381-6318




Tammi Steinberg, tsteinberg114@gmail.com, 585-248-2295




Monika Katzel, monikakatzel@gmail.com, 585-203-1200



AFTERNOON BOOK GROUP - TUESDAY, MARCH 17, 12 NOON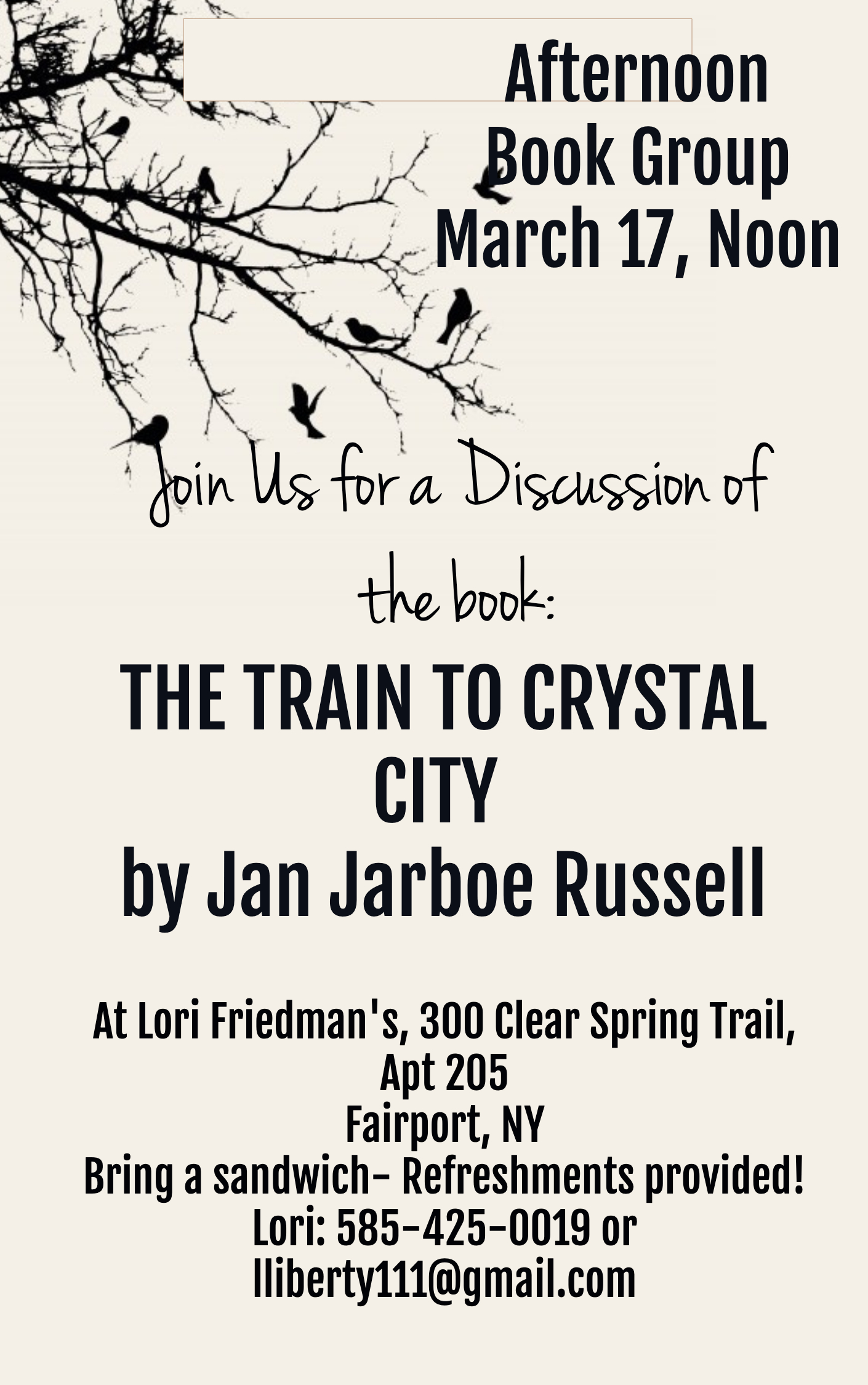 Future dates and books:

2020
April 21 - The Girl from Berlin by Ronald Balson
May 19 - The Wartime Sisters by Lynda Cohen Loigman
June 16 - Wunderland by Jennifer Cody Epstein
July 21 - The Librarian of Auschwitz by Antonio Iturbe
August 18 - Mrs. Everything by Jennifer Weiner
September 15 - The Lost Girls of Paris by Pam Jenoff
October 20 - The Book of Separation by Tova Mirvis
November 17 - The Student Conductor by Robert Ford
December 15 - Button Man by Andrew Gross
Contact Lori Friedman for further information: 425-0019 or lliberty1118@gmail.com
EVENING BOOK GROUP - MONDAY, MARCH 23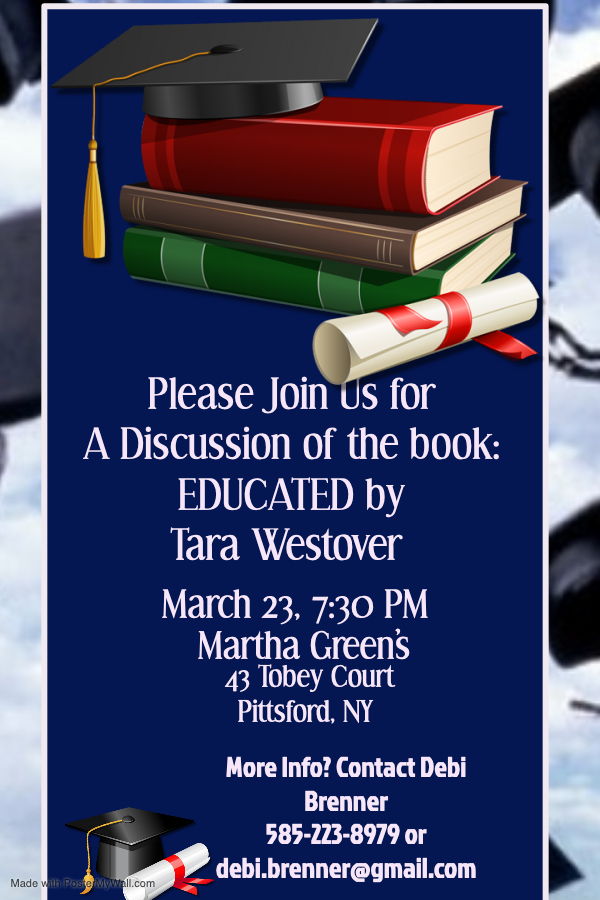 April 30 - The Weight of a Piano by Chris Cander @Erni Schuster's, 221 Monteroy Rd., Rochester
June 17 - Subway Girls by Susie Ormond Schall @ Amy Ressel's, 148 Penhurst St, Rochester
July 28 - The Foundling by Paul Joseph Fronczak @ Marla Miller's, 2 Woodland Circle, Rochester
September 1 - The Girl They Left Behind by Roxanne Veletzos @ Sharon Kovalsky's, 65 Sky Ridge Dr, Rochester
October 15 - Alternate Side by Anna Quindlen @ Nancy Haney's, 77 Great Wood Circle, Fairport
December 14 - Chanukah Pot Luck/Book Exchange/Planning Meeting @ Jan Feldman's, 7 Hasting Circle, Pittsford
January 13 - Gateway to the Moon by Mary Morris @ 2021 Wendy Scull's, 250 Willowcrest, Rochester
NOTE: Meetings are at 7:30 pm except December which is at 6:30 pm
For more information, contact Debi Brenner: debi.brenner@gmail.com or 223-8979
ANNUAL P.A.D. PARTY REVIEW



P.A.D. PROJECT UPDATE
Provide Access and Dignity
Over 40 members, including teens, from Hadassah Rochester, Temple Sinai Women's Chavurah, and NCJW came together on January 14th to assemble personal hygiene kits for 8 organizations serving women and girls in need in the Rochester area. 275 full menstrual cycle kits were delivered to:
St. Joseph's Neighborhood Center, Baden Street Settlement, Charles Settlement, Veteran's Outreach,Tempro and the Greece Ecumenical Food Shelf. Donated unopened packages of non-individually wrapped products were donated to the Brighton Food Cupboard. One large bag of wrapped products were delivered to the Center for Youth.
A HUGE THANK YOU to all who so generously donated to our kit making assembly. A record amount of kits were distributed.
Thank you to: Ann Germanow, CEO of the Scensible Source Company, for the donation of one carton of 1200 Scensible bags used to properly dispose of hygiene products, to Carol Yunker & Carole Teegarden - Sinai Women's Chavurah Co-Chairs, Gina Horowitz, Rochester NCJW's P.A.D. kit making Founder and Chair and to Carole Teegarden, Marilyn Rosen and Gina Horowitz for helping to make deliveries.
This is a kind, easy project that brings many of us together to help the community in such a small way.
Monika Katzel, Coordinator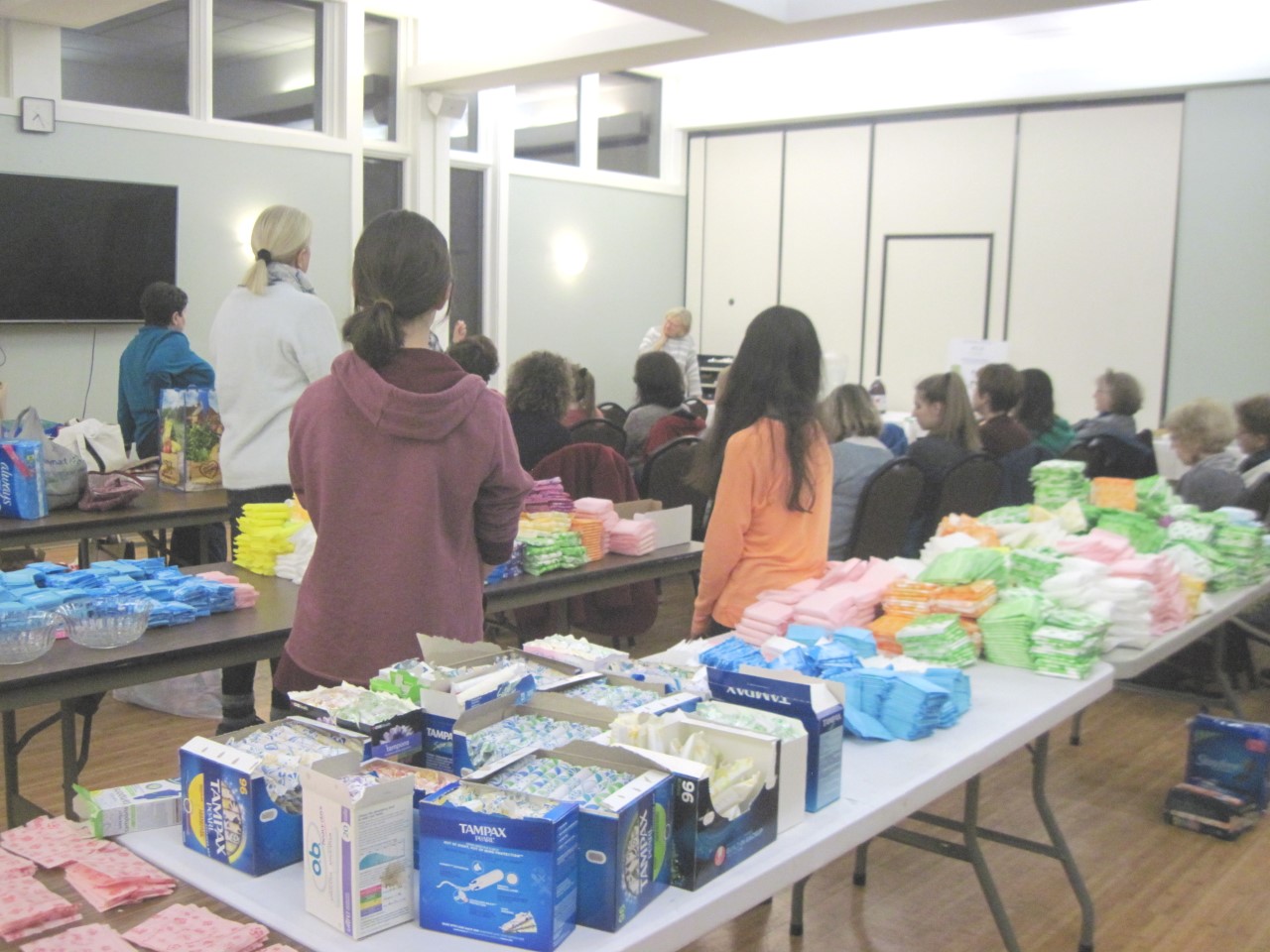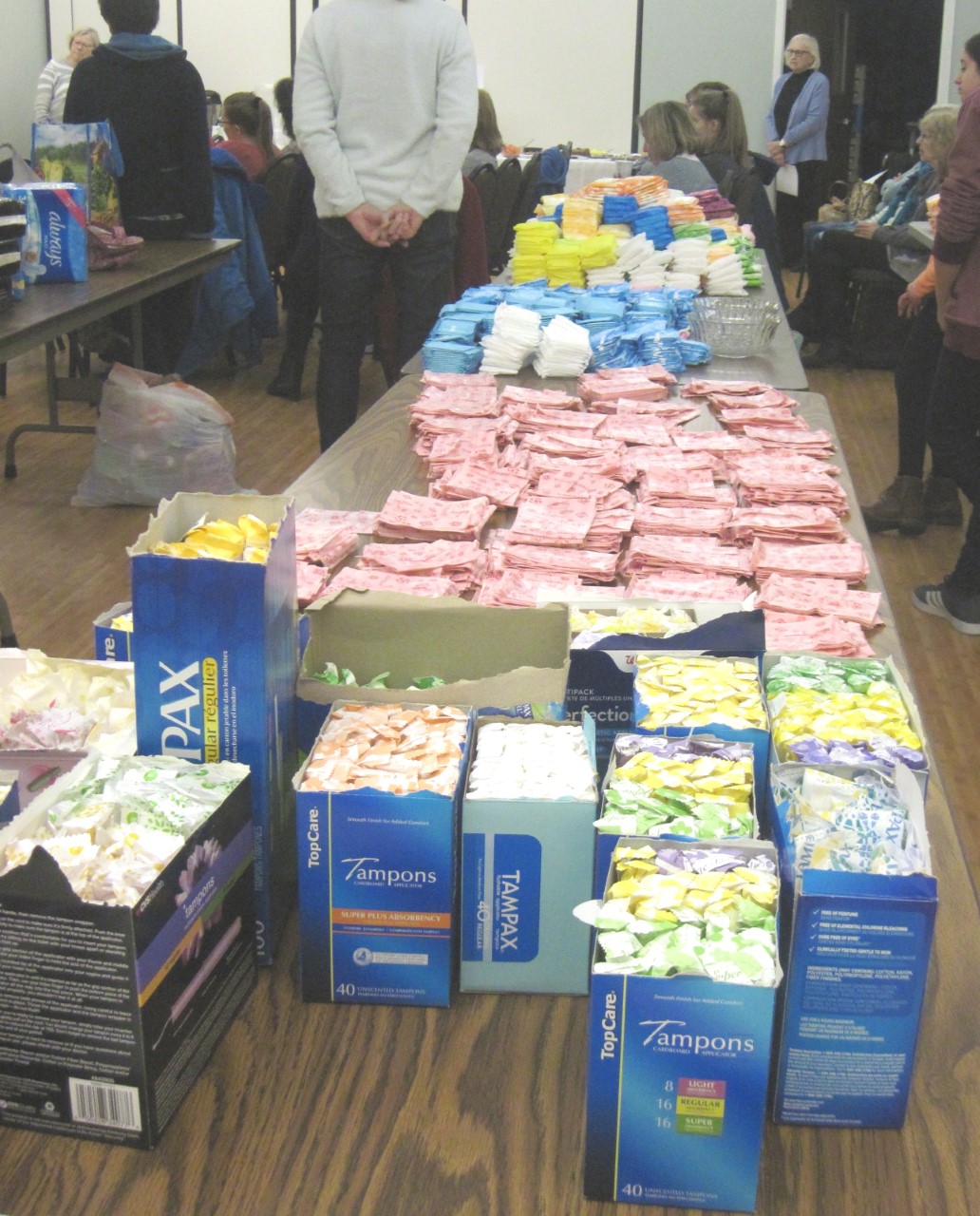 TAKE A LOOK AT ROCHESTER HADASSAH'S WEBSITE


- What a terrific Webmistress we have!: Phyllis Hirsch -



http://www.Hadassah.org/rochester
IN MEMORIAM

We note with sorrow the passing of:
Mona Fine, Life Member and sister-in-law of Barbara Fine
Leonard Ressel, husband of Judy and father-in-law of Amy
Charlotte Cohen
Alice Zloth
Irving Lubitow, father of Susan Drexler
Pauline Wasserman, Life Member, sister of Barbara Gray and mother-in-law of Amy Wasserman
Emily Camhi, Life Member
Irving Mindlin, brother of Gladys Wolsky and dear family member of Blanche Weltman
Philip Garver, father of Beth Garver Beha.
May their memories be for a blessing.


If you would like to make a donation to Hadassah in anyone's memory, please send a check in any amount to:
Toby Berke, 119 Daley Blvd, Rochester, NY 14617
MAZAL TOV!

Mazal Tov to:
Emily Rosen Rittenberg, Life Member and daughter of Ellen Rosen, who received the JCC's Young Leadership Award!!
If you would like to make a donation to Hadassah in honor of anyone, please send a check in any amount to:
Toby Berke, 119 Daley Blvd, Rochester, NY 14617
CARDS FOR MANY OCCASIONS & CERTIFICATES- BUY THEM LOCALLY!!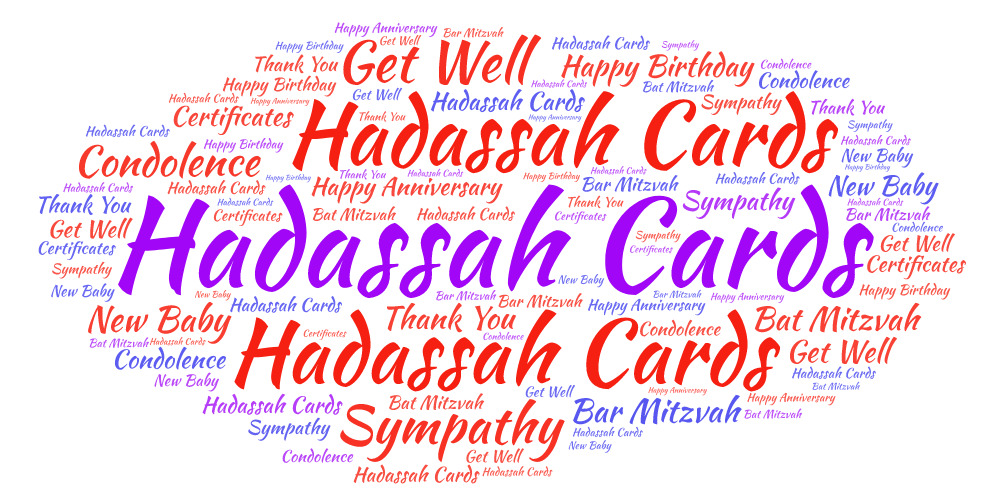 PLEASE CONTACT THESE HADASSAH VOLUNTEERS FOR YOUR CARD & CERTIFICATE NEEDS!!!
JOYCE HEILBRONNER, COORDINATOR: 442,9584, JA85WH@AOL.COM
SUE ANN BAKER: 334-1778
CAROL YUNKER: 385- 3910
EILEEN JACHLES: 383-1753
BARBARA COHEN: 272-7396
YOUTH ALIYAH/CHILDREN AT RISK



Youth Aliyah Update

Noah Alamo went to Israel and wanted to become a surfer. He became a student at Hadassah Neurim. He studied and did very well and began surfing

thanks to the staff at the Hadassah Neurim Youth Village.

Nick Chernov was a student from Moscow and didn't know he was Jewish until he was 15. When he arrived at Hadassah Neurim, he did extremely well and thanked the women of Hadassah for all they do.

Avigail Cohen always wanted to be a mechanical engineer and when she was older, open her own automobile business shop. When she arrived at Hadassah Neurim as a student she did very well and practiced working on automobiles. When she graduated, she went into the Israeli Army; after she does her service she has plans to open her own shop.

Leah Gurari went to Meir Shfeyah and found her singing voice at the Bonnie Lipton Music Center. Now , she can follow her dreams of becoming a singer.

All of these students thank the Women of Hadassah for all they do for the Youth Aliyah Villages ,hospitals and everything they do in Israel.
You can help these children in our Youth Aliyah Villages of Meir Shfeyah by making donations for any occasion and also purchasing

YOUTH ALIYAH CERTIFICATES.
SMALL CERTIFICATES are $5 and up plus postage. LARGE CERTIFICATES are $15 and up plus postage. Contact Marlene Elkin 271-1871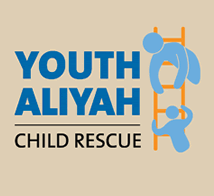 ROCHESTER HADASSAH COOKBOOK FOR SALE!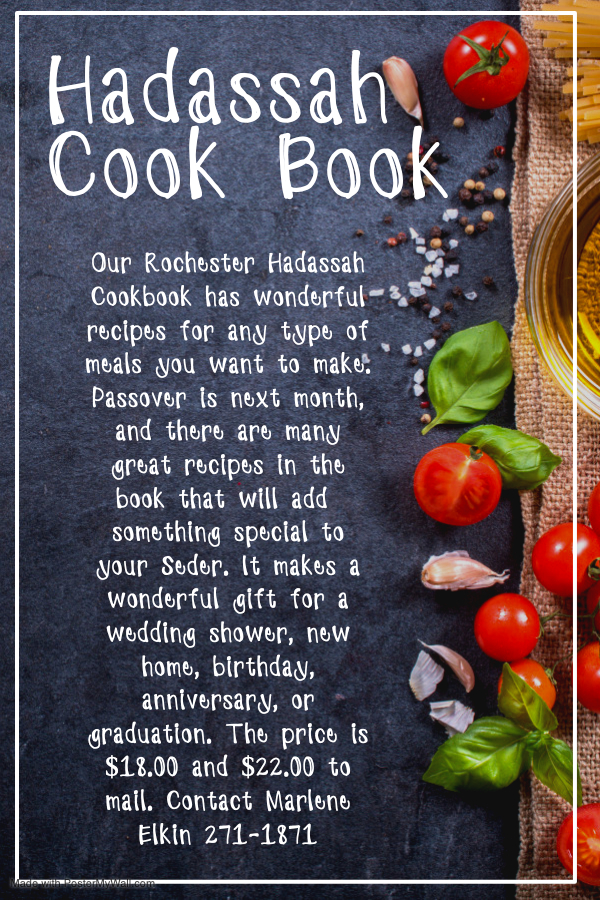 And here are 12 Diabetes friendly recipes that will please your palate, from National Hadassah!
https://www.hadassah.org/health-medicine-in-us/heart-health/every-bite-counts/recipes/diabetes-friendly-recipes.html
SAVE THE DATE APRIL 19: CROSS-STITCHING THE TORAH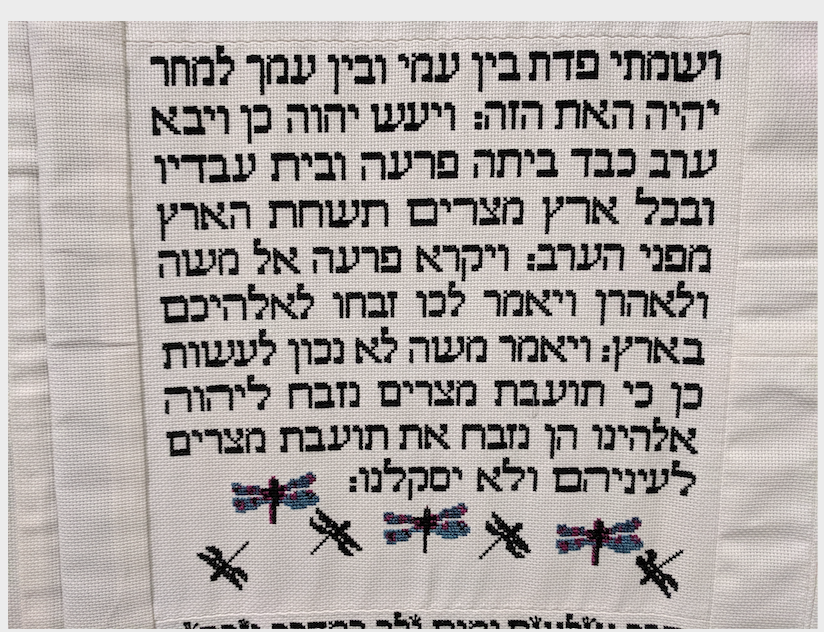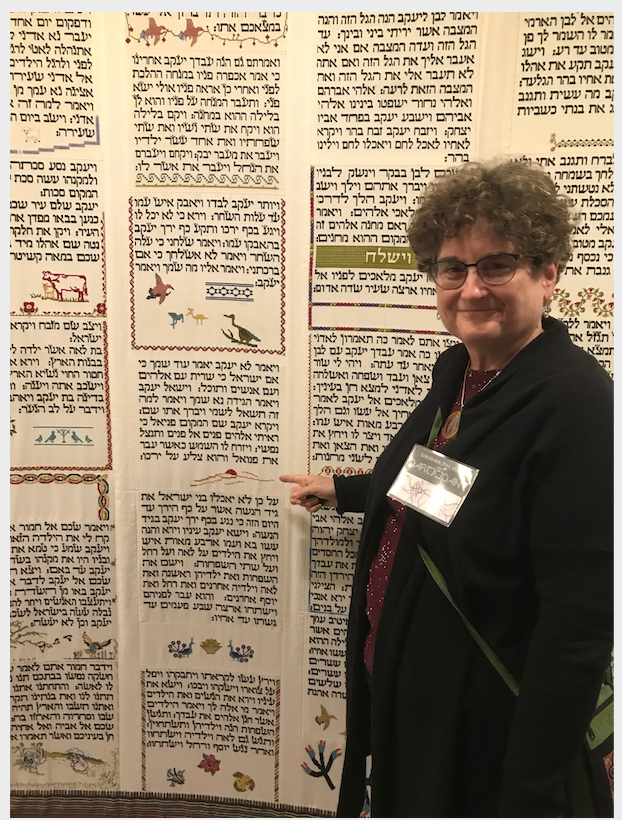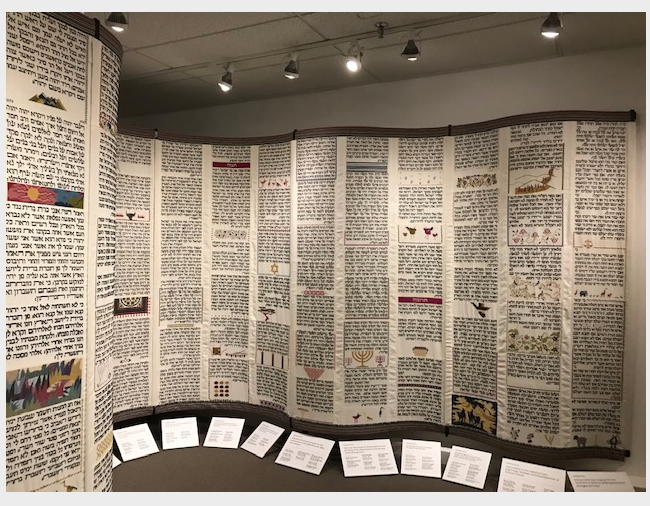 Cross-Stitching the Torah
Co-sponsored with the Rochester Kollel and TBK Sisterhood
9:30 - 11:00 at Temple Brith Kodesh
Bagels and beverages will be served. (Donations appreciated.)
Join us for a fascinating look at the cross stitched torah panels that were made for an exhibit in Toronto and hopefully elsewhere!
Julia Walsh, who stitched eight panels, will show a video and share her experience.

Over 1400 stitchers of all faith's world-wide contributed toward this effort.

There will be a cross-stitch demo and an opportunity to try it yourself.
Please RSVP to Martha Green @ martha.green58@gmail.com or call 248-9461 by April 15th.
THE HADASSAH/JCC SHED
Remember the JCC/Hadassah Shed is in the back of the JCC parking lot. Hadassah and the JCC get paid by the pound for textile donations, which are then directed to those in need in the US and around the world. Please - only clothing, shoes, purses, linens, towels in tied plastic bags. No household items (non-textile), toys, pillows.

Thank you for your help and donations.
ENTERTAINMENT BOOKS, JNF BLUE BOXES & TREES




Entertainment Books 2020
The Entertainment Books are still for sale with wonderful coupons for restaurants, car washes, dry cleaners, fast food places, golf courses, stores, children's places, car rentals and much more. .The price is $25. Call Marlene Elkin 271-1871
Save Around Books are $20 each; call Debby Shulman 586-6654


Jewish National Fund Blue Boxes

Sue Baker 334-1778 or sueannbaker49@yahoo.com


Jewish National Fund Trees
Merle Markus 586-9436 or mbmarkus@hotmail.com
Barbara Weber smeyers@rochester.rr.com
EMAIL ISSUES CONTINUE!



Due to higher security issues with spam, large files, and mass emails, some email addresses are not receiving our Hadassah e-bulletins and e-blasts. Bulletins are sent around the first of each month, e-blasts prior to programs. If you are not receiving our Rochester Hadassah emails, please let us know. What started as just AOL issues may now happen with other servers. And unfortunately we do not always know who is not getting the emails. Please share this info with others (especially AOL users). Write to:
rochester@hadassah.org
MESSAGE FROM OUR NEW NATIONAL PRESIDENT, RHODA SMOLOW

"Wherever you live, I hope you believe in our community as much as I do. For me, there are three words that are synonymous with Hadassah: pride, passion and purpose."
Let's Show the World the Power of Women Who Do!

By Rhoda Smolow
Since my first Hadassah meeting, I've been so grateful to have found so many like-minded women who are passionate about their communities, who are proud to stand up for women — and for others — and who are driven to do something far bigger than each can do alone.
I couldn't be more excited to begin my term as Hadassah National President.
Wherever you live, I hope you believe in our community as much as I do. For me, there are three words that are synonymous with Hadassah: pride, passion and purpose. I hope they resonate with you. Thirty-nine years since that first meeting, these are far more than just words to me.
Hadassah Pride — Past, Present and Future
I'm proud of the fundamental role we play in ensuring the health and well-being of the people of Israel and around the world.
I'm proud of you — women and men across the generations, across the nation, in every congressional district of the United States.
I am so very proud to be able to give so much of myself to Hadassah and proud of my own family's Hadassah history. I'm part of a five-generation Hadassah family, including a grandmother who served as a New York City chapter president.
Passion Is the Fuel that Drives Us
I'm passionate about Hadassah advancing our legacy of speaking out and passionate about our humanitarian efforts around the world.
I'm passionate about the way we empower women, giving women the tools to make a powerful impact. This is something I've experienced firsthand: my own leadership skills have been built up by Hadassah trainings, mentorship and inspiration.
I'm passionate about our youth programs — Youth Aliyah and Young Judaea — ensuring that the next generation is just as passionate as I am about Israel. And that we're giving at-risk young Israelis, immigrants and refugees the education, skills and support they need to succeed through our youth villages.
Our Purpose
When Henrietta Szold sent out an invitation to what would be the first Hadassah meeting, 108 years ago, she wrote, "The time is ripe for a large organization of women Zionists." Their shared purpose would be "the promotion of Jewish institutions and enterprises in Palestine and the fostering of Jewish ideals." That was in February 1912.
Today, in February 2020, we're the largest Jewish women's organization in America — with a powerful legacy and 300,000 members, Associates and supporters around the country.
With strength comes responsibility. As an organization steeped in Jewish values, we know it is our responsibility and purpose to take care of our sisters and brothers, regardless of nationality, race, age or religion. And to stand up for the underdog.
We have a history of speaking out for our beliefs, even when others aren't yet on board — we've done that for genetic privacy, women's health equity, for a woman's right to choose, against hate and anti-Semitism, and always, always, for Zionism and Israel.
With Hadassah, we have the power to heal our world, together. I hope that as we speak out more, more women will find their purpose with Hadassah.
Our Power
Part of my vision for the next four years is to help make sure that more people — across our nation — know who we are, why we exist, what we do for Israel and the world. Let's show the world the power of Hadassah, the power of women who do. I'm so grateful for the amazing volunteers, staff and our generous donors who make our impact possible.
To my mind, success is best when it's shared. I hope that over the next four years, we'll be able to share — and celebrate — many successes together. As Henrietta Szold said: "Make my eyes look toward the future."
LISTEN UP! WOMEN IN POLITICS: A CONVERSATION



If you missed our Hadassah Magazine Discussion Group on "Women in Politics" on January 29, you're in luck! Here's a link to the conversation between Representative Dafna Michaelson Jenet and Executive Editor Lisa Hostein talking about what it means to be a Jewish woman leading and legislating in state politics.
LISTEN NOW!
https://register.gotowebinar.com/recording/3145153415821515276

HADASSAH ON CALL : HOW GENDER PLAYS A ROLE IN HEART DISEASE



How Gender Plays a Role in Heart Disease
"Am I having a heart attack?"
Barbara Sofer, the Hadassah Israel Director of Public Relations, was at synagogue one Saturday when she felt a sharp pain and asked herself that very question. She rushed to the hospital and got a wake-up call.
She met with Dr. Donna Zwas, a cardiologist and the Director of the Linda Joy Pollin Cardiovascular Wellness Center for Women at the Hadassah Medical Organization in Jerusalem. "It wasn't a heart attack, but it did raise my consciousness," Sofer recalled. "And I became one of Dr. Zwas' patients, so that was something maybe good that happened from it."
The two women join host Benyamin Cohen on this very special episode which coincides with American Heart Month.
Heart disease is the leading cause of death everywhere in the world and impacts both genders. But having gone through experiences like childbirth and menopause, women can have a higher threshold to pain, and often brush off symptoms of an impending heart attack. Moreover, women who have certain conditions during pregnancy — like hypertension of pre-eclampsia — have a significant risk of heart disease.
"The most important thing to me in terms of what I do is to empower women to listen to themselves," explained Dr. Zwas. "We're so busy worrying about everyone else that we are not worrying about ourselves. You need to take yourself seriously and take the next step. It's okay to go to the ER for a false alarm. And we have to help people understand and feel good that they took care of themselves."
Hadassah's Linda Joy Pollin Cardiovascular Wellness Center for Women aims to tackle these issues head on. Health activist and philanthropist Irene Pollin endowed the center after her daughter passed away from congenital heart disease. The center conducts medical research and works on projects to encourage women to lead heart healthy lifestyles, often embarking out to under-served communities to do so.
In this episode, Dr. Zwas talks about some of the various projects that the center is working on, how women are uniquely impacted by this disease, and offers some simple tips besides dieting to improve our heart health.
THE BRANCH: EPISODE 17- SKYPING GAZA

The Branch Ep. 17:
Skyping Gaza by Dina Kraft

When I first contact Rami Aman, he's pacing in a room in Jordan, frustrated to find himself caught in travel limbo. He's a peace activist back home, in the Gaza Strip, one with a fervent belief that connecting with Israelis will help lead to a different future.
But in Gaza, advertising you have Israeli friends can land you in jail as Rami has experienced first-hand. In June he was interrogated and held for 17 days in a Hamas prison for his work partnering with Israelis to organize a joint bike ride for peace and freedom along both sides of the Israel-Gaza border.
It was most likely because of Rami's peace activism that he was granted a very rare travel permit by Israel for a resident of Gaza to visit inside Israel. The few Gazans allowed inside Israel are usually only permitted entry for medical visits to Israeli hospitals, including Hadassah hospitals in Jerusalem.
But on Rami's way back home to Gaza, through Jordan, he's not being allowed to use it. No reason has been given by Israeli authorities, he says, just a firm "no" every time he tries. He's determined to meet with Israeli counterparts he knows from Skype calls and text messages, but this time in person.
His first call when he was blocked from crossing into Israel was to his Israeli friend, Roni Keidar, a partner in his peace and outreach efforts.
In her calls and letters to Israeli authorities pleading to let Rami in, she tells them, "This is a man we need to encourage.… We have to give him the chance to make an influence, to have an impact. Let's not think of Rami and the Palestinians in Gaza. Let's think of ourselves for a moment. It's for us we need people like Rami. I don't want to crush his efforts down. I don't want to make him stop believing because he believes now, I know he does."
At 75, Roni is a generation older than Rami – and he says she's like a mother to him even though most of their contact in two years of knowing each other has been by Skype or texting. Roni lives in an agricultural village along the border with Gaza. She is a retired educator whose family immigrated to Israel in 1950 when it was a brand-new country.
She has endured two decades of alerts and rocket barrages, including ones that killed her daughter's best friend and her husband's worker. But she has emerged more determined than ever to try to build peace from the ground up, by befriending Gazans like Rami.
"Zionist, left, right, I don't care about the labels. I just care about meeting the people," says Rami.
It was in 2009 after the first war between Hamas, the Islamic militant group that rules Gaza, and Israel that Rami decided he too had seen enough loss and upheaval. He lost several close friends, he says, in that war. All civilians, he says, who were no part of the violence until it claimed their lives.
In 2010 he founded the Gaza Youth Committee, an attempt to find a grassroots way out of the conflict. Part of what they do is to connect with Israeli counterparts, many of them, like Roni, members of an organization called Other Voice. They live in southern Israel, which has borne the brunt of the cross-border fighting, much of it they say wreaked on innocent civilians on both sides. They believe contact between Gazans and Israelis will eventually help bring an end to the fighting.
At the beginning of his trip to India he was able to use his permit to visit Israel very briefly en route to catch his flight from Jordan. Waiting to pick him up at the border was Roni. It was the first time the two met.
Roni says that, after befriending one another across a distance both so small and yet so unbridgeable, finally meeting one another was an incredible experience.
"But I so wanted you to come back again. And we all wanted to see you at the lighthouse," she tells Rami in a WhatsApp call the day I visit her home, referring to a gathering spot where "Other Voice" members and others meet every Friday and Skype their friends in Gaza.
"We have one chair that we keep open for you," says Roni. "It's Rami's chair."
Go behind-the-scenes with host Dina Kraft: check out these photos from episode 17!
We'd love to know your thoughts, questions, and stories! Send us an email anytime at thebranch@hadassah.org and join our Facebook group.

Listen to the podcast here:
https://www.hadassah.org/multi-media/podcasts/branch-episodes/episode-17-skyping-gaza.html


Forward to a Friend
Hadassah.org | Privacy Statement | Terms & Conditions |

Unsubscribe
© 2022 Hadassah. The Women's Zionist Organization of America. All Rights Reserved.