AUGUST BUSINESS MEETING AND LIGHT SUPPER
ROCHESTER CALENDAR OF EVENTS & HIGHLIGHTS IN THIS ISSUE



January 14
-
7:00 - 9:00 PM,
P.A.D. Party
January 21 - 12 Noon, Afternoon Book Group
January 29 - 7:30 PM, Evening Book Group
SAVE THE DATE:
April 19 - 9:30 AM - 11:00 AM - Cross-Stitching the Torah, Co-sponsored with Rochester Kollel & TBK Sisterhood

Highlights in this issue:
--- Annual Hadassah Campaign is in Progress

--- Hadassah Rochester 2020 Needs You!
---
Order 2020 Mah Jongg Cards by JANUARY 15
---
You Can Purchase Hadassah Cards & Certificates Locally
---
Hadassah Cookbooks Are For Sale
---

Photos from November 19 Book Review & Luncheon



---

If You Would Like to Make a Donation to Hadassah.....

---

Our Own Marcia Gabrilove Ladin is Leading a Hadassah Mission!
--- Ellen Herskin Ends Tenure as Hadassah President

---

Take a Look at Rochester Hadassah's Website:

http://www.Hadassah.org/rochester


--- Hadassah Is Leading the Way in Neonatal Care and Here's Why
--- Join Hadassah in the Fight against Anti-Semitism
--- The Branch Podcast: The Tour Guides

ANNUAL P.A.D. PROJECT INITIATIVE - JANUARY 14, 7-9 PM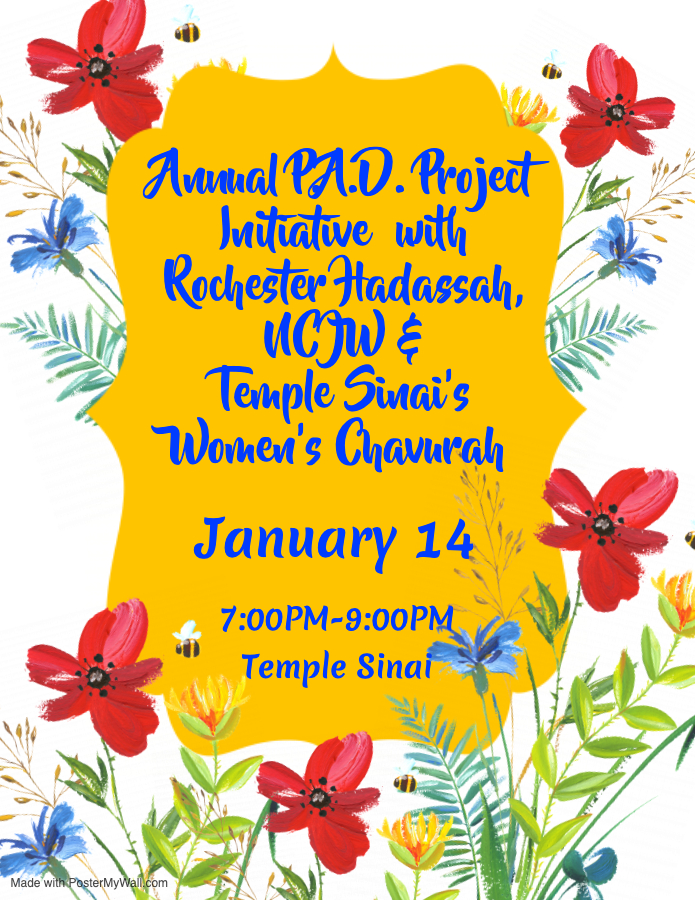 Many under-served women and girls regularly miss work and school during their menstrual cycles.They can't afford tampons and pads. In response to this need, the National Council of Jewish Women's local section developed the P.A.D. Project, which stands for Providing Access and Dignity to women and girls during their monthly cycles.
On January 14th, we will again assemble personal hygiene kits for women and girls assisted by local agencies.
Last year, over 30 members from Temple Sinai, NCJW, and Hadassah came together to assemble 260 full menstrual cycle kits which were delivered to: St. Joseph's Neighborhood Center, Baden Street Settlement, Charles Settlement, Veteran's Outreach and The Salvation Army's Hope House Women's Shelter.
WE NEED YOU - AND: Generous donations of packages of individually wrapped pads, tampons and panty liners. Bring your donations to our kit making session or leave items in the specially marked bins at either Temple Sinai entrance. For larger donations, we can pick up. It's a wonderful, practical and caring way to help women and girls in our community.
Questions? Contact Monika Katzel (203-1200, or monikakatzel@gmail.com) RSVP not necessary, but appreciated - to Carol Yunker (VPKelly@aol.com or 385-3910)
OUR ANNUAL CAMPAIGN IS IN PROGRESS!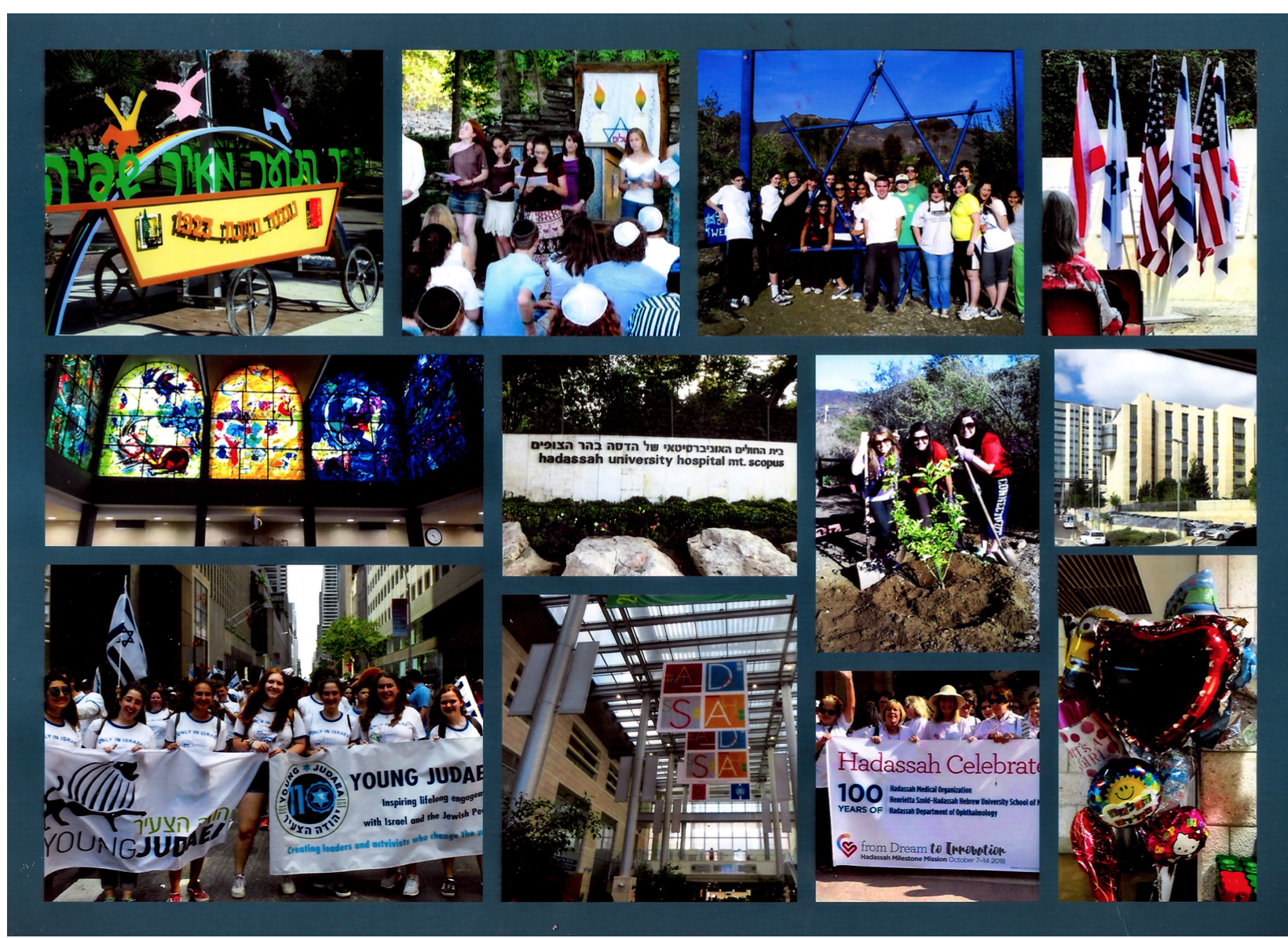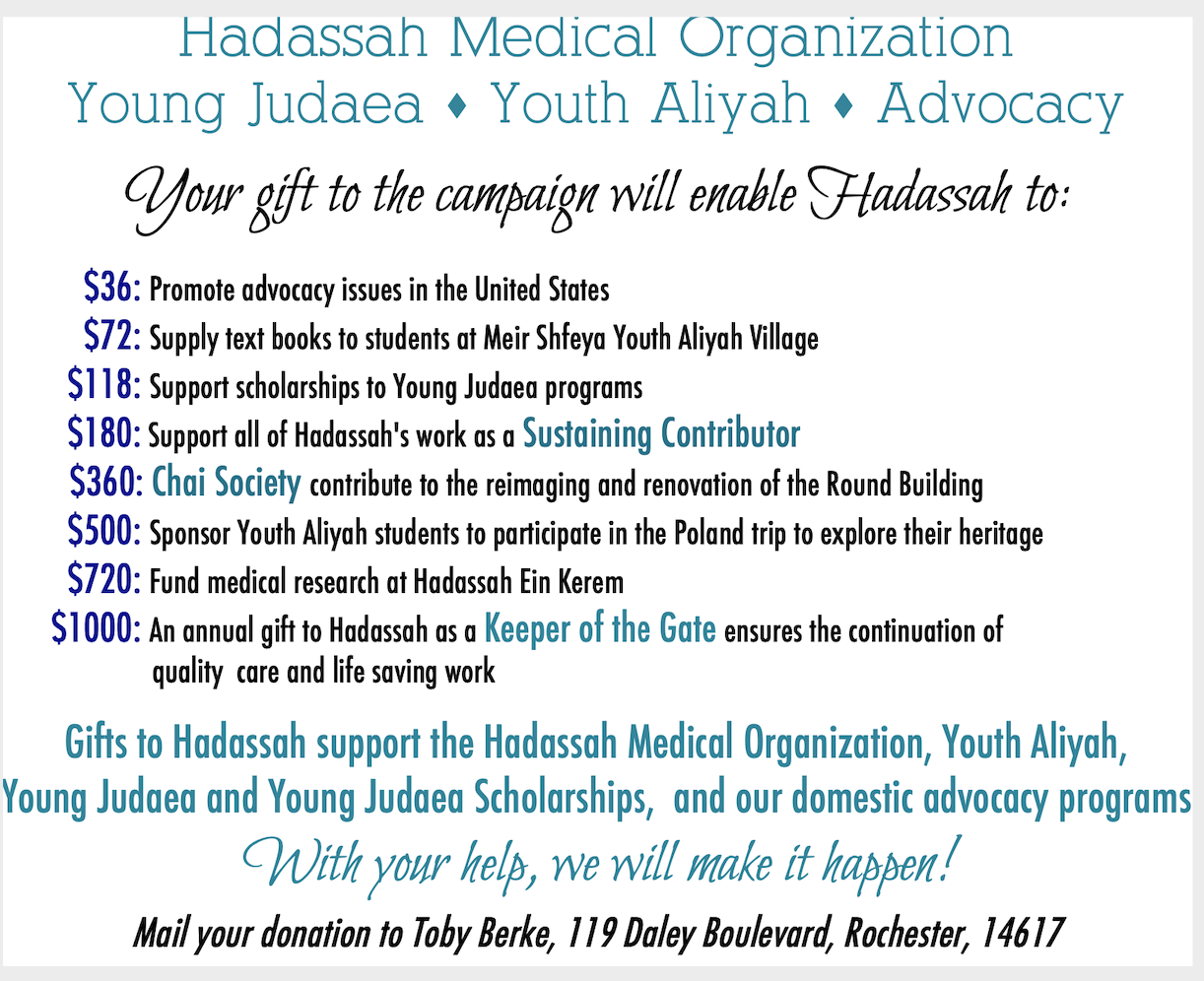 2020 MAH JONGG CARDS! - DEADLINE FOR PURCHASE - JANUARY 15!!



TIME TO ORDER YOUR 2020 MAH JONGG CARDS!
Once again, you can order your Mah Jongg cards through Hadassah. Send orders by JANUARY 15, 2020 to:
Marlene Etlinger, 4 Crestview Drive, Pittsford, NY 14534.
Include a check, payable to Hadassah, AND the name, address, phone number and SIZE of desired card for EACH CARD ordered.
COSTS: Regular size cards: $8 each, large print - $9 each.
Cards will be mailed to each card recipient around April 1, 2020.
Questions? Call Marlene at 585-248-3514.
ROCHESTER HADASSAH NEEDS YOUR HELP FOR 2020 PROGRAMS!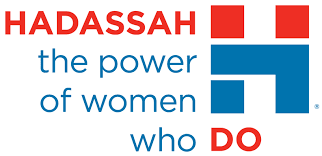 Rochester Hadassah 2020

:

the plans are in the works for:



***Cross-Stitching the Torah, April 19 - Co-sponsored by Rochester Kollel & TBK Sisterhood


(see HADASSAH MAGAZINE June 2019 online)
***

Medical Center Party




Our Annual Fundraiser
***

Women Who Did : the History of Famous, and not so Famous Rochester Women
***

Infertility Affecting Families: the Issues, Options and Support

-


Hadassah is in the forefront of fertility research and treatment in the US, in Israel and at HMO




( see Hadassah's new policy statements at www.hadassah.org )
***

Book Groups, The Annual Campaign and Mitzvah Projects, including the P.A.D. Party




with Temple Sinai's Women's Chavurah
WITHOUT YOUR HELP, THESE PROGRAMS WILL NOT HAPPEN!
Please join us by calling or emailing:




Fran Studley, studsbride@aol.com, 585-381-6318




Tammi Steinberg, tsteinberg114@gmail.com, 585-248-2295




Monika Katzel, monikakatzel@gmail.com, 585-203-1200



AFTERNOON BOOK GROUP - TUESDAY, JANUARY 21, 12 NOON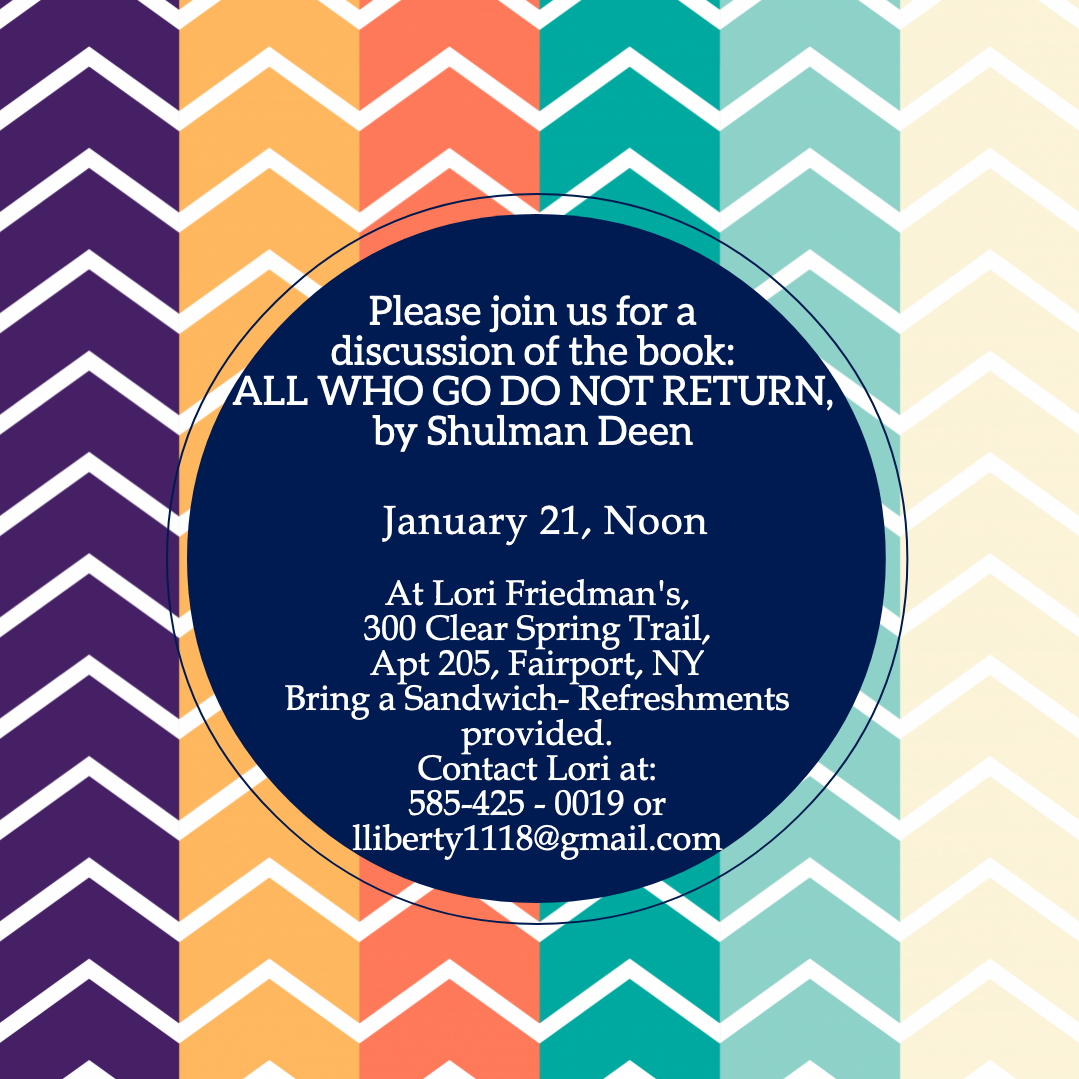 Future dates and books:

2020
February 18 - The Tattooist of Auschwitz by Heather Morris
March 17 - The Train to Crystal City by Jan Jarboe Russell
April 21 - The Girl from Berlin by Ronald Balson
May 19 - The Wartime Sisters by Lynda Cohen Loigman
June 16 - Wunderland by Jennifer Cody Epstein
July 21 - The Librarian of Auschwitz by Antonio Iturbe
August 18 - Mrs. Everything by Jennifer Weiner
September 15 - The Lost Girls of Paris by Pam Jenoff
October 20 - The Book of Separation by Tova Mirvis
November 17 - The Student Conductor by Robert Ford
December 15 - Button Man by Andrew Gross
Contact Lori Friedman for further information: 425-0019 or lliberty1118@gmail.com
EVENING BOOK GROUP - WEDNESDAY, JANUARY 29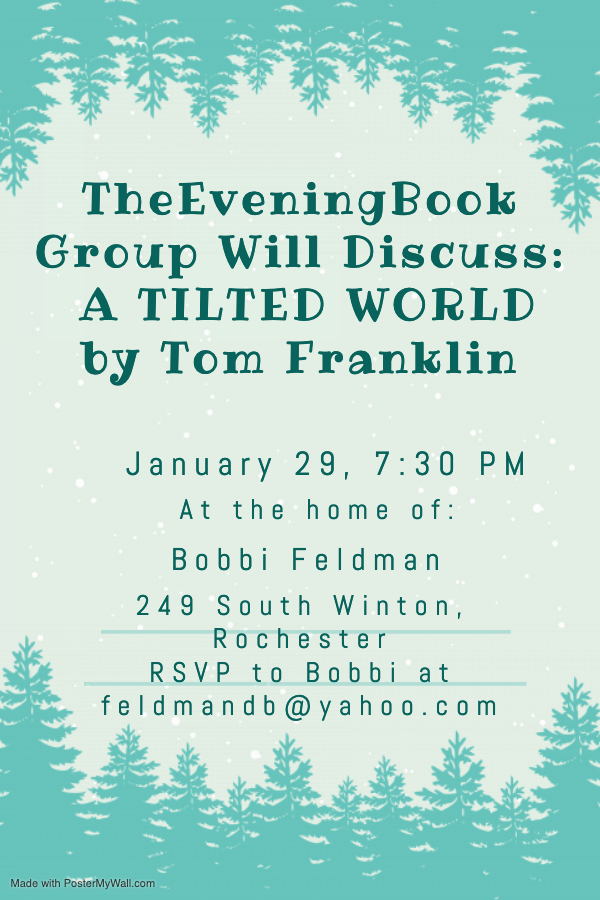 March 23 - Educated by Tara Westover @ Martha Green's, 43 Tobey Court ,Pittsford
April 30 - The Weight of a Piano by Chris Cander @Erni Schuster's, 221 Monteroy Rd., Rochester
June 17 - Subway Girls by Susie Ormond Schall @ Amy Ressel's, 148 Penhurst St, Rochester
July 28 - The Foundling by Paul Joseph Fronczak @ Marla Miller's, 2 Woodland Circle, Rochester
September 1 - The Girl They Left Behind by Roxanne Veletzos @ Sharon Kovalsky's, 65 Sky Ridge Dr, Rochester
October 15 - Alternate Side by Anna Quindlen @ Nancy Haney's, 77 Great Wood Circle, Fairport
December 14 - Chanukah Pot Luck/Book Exchange/Planning Meeting @ Jan Feldman's, 7 Hasting Circle, Pittsford
January 13 - Gateway to the Moon by Mary Morris @ 2021 Wendy Scull's, 250 Willowcrest, Rochester
NOTE: Meetings are at 7:30 pm except December which is at 6:30 pm
For more information, contact Debi Brenner: debi.brenner@gmail.com or 223-8979
PHOTOS FROM NOVEMBER 19TH BOOK REVIEW & LUNCHEON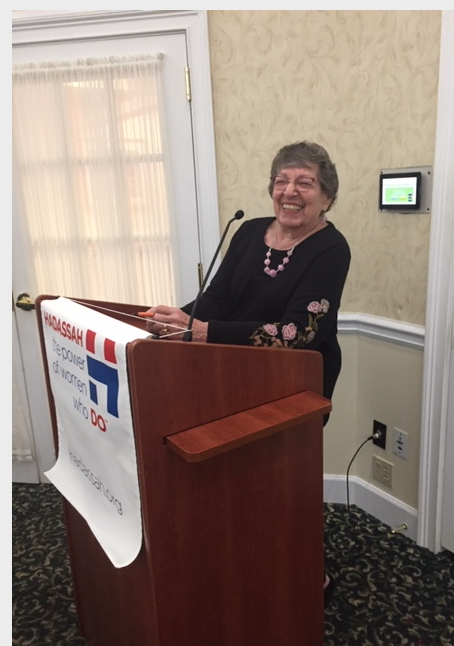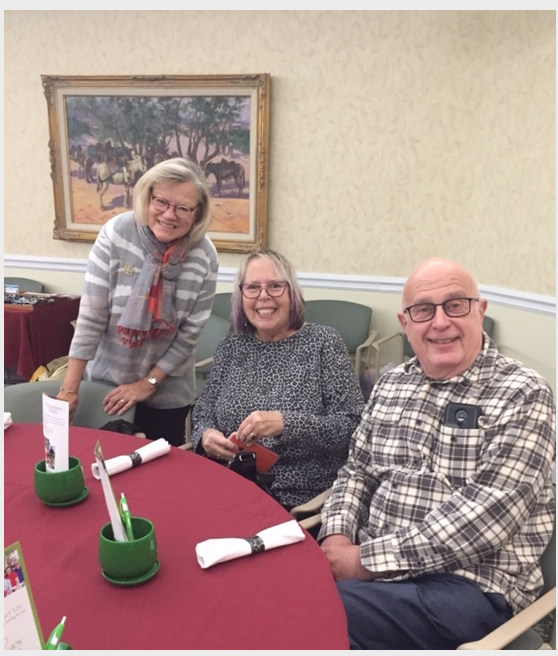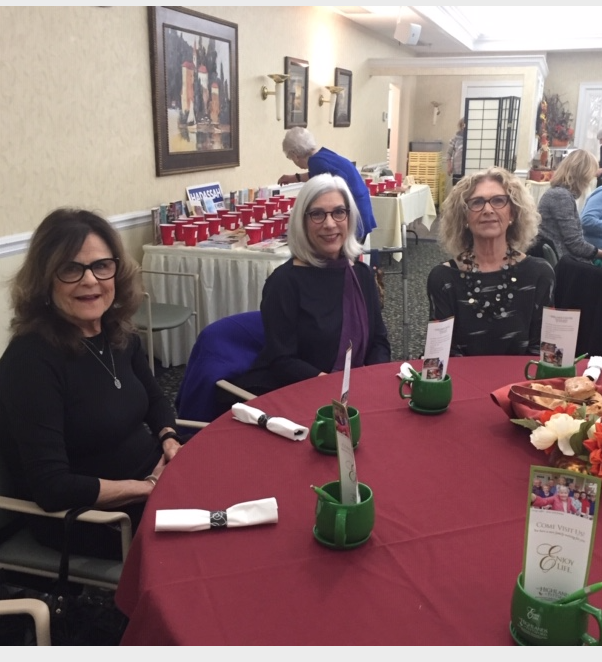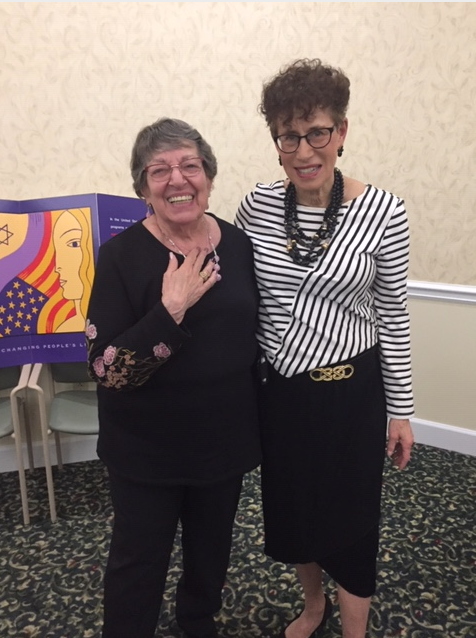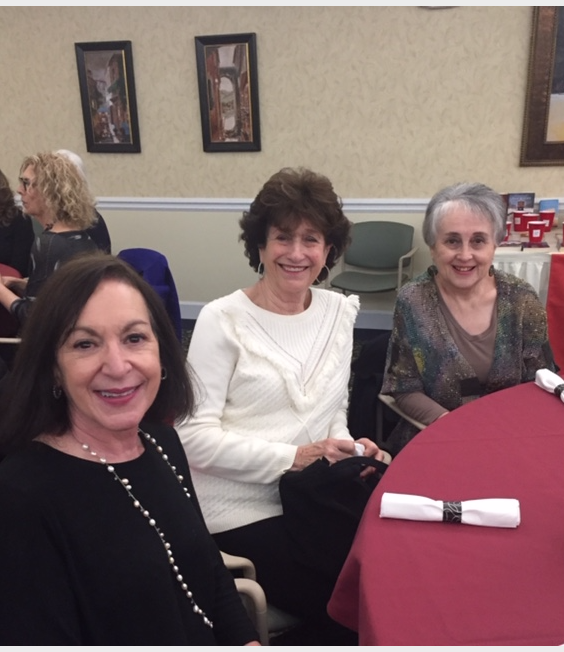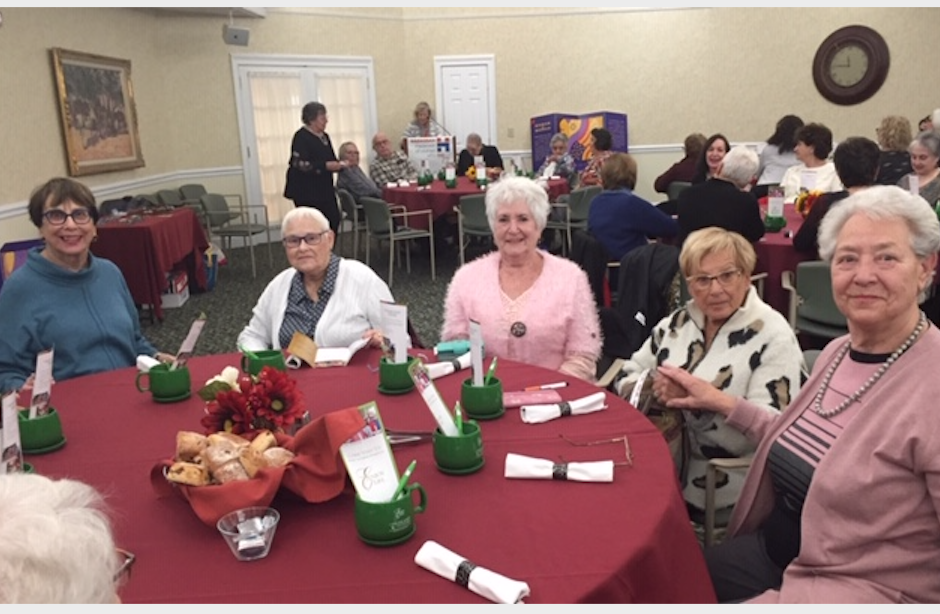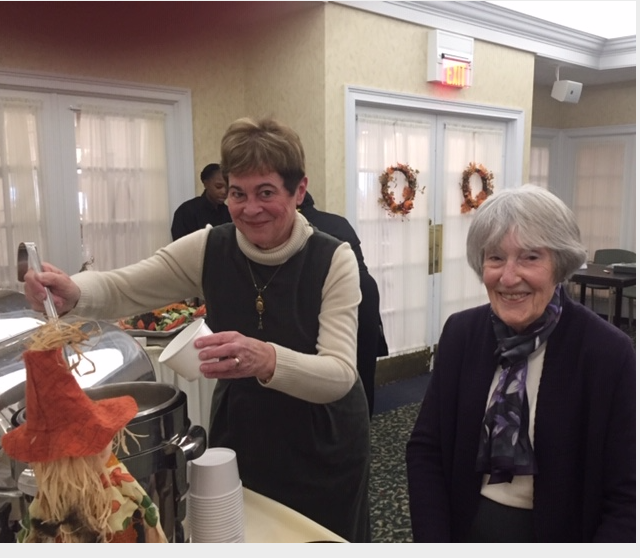 TAKE A LOOK AT ROCHESTER HADASSAH'S WEBSITE


- Webmaster Phyllis Hirsch -



http://www.Hadassah.org/rochester
DONATIONS TO HADASSAH

If you would like to make a donation to Hadassah in anyone's memory, please send a check in any amount to:
Toby Berke, 119 Daley Blvd, Rochester, NY 14617


JOIN HADASSAH IN THE FIGHT AGAINST ANTI-SEMITISM



Many of us have family stories or personal memories of anti-Semitism, threats or even violence against Jews in other countries. But the ugly face of anti-Semitism and all of its consequences has now manifested itself on America's shores where Jews were not regularly intimidated, assaulted or killed for the crime of being Jewish.
Hadassah refuses to accept this as the new normal.
Over the last year, Hadassah and its members have advocated for Congress to support enhanced anti-hate school curricula. You recognized that the lessons of the Holocaust must be taught and that comprehensive Holocaust education can prevent anti-Semitism, bigotry, hatred, discrimination and extremism. Thanks to you, this critical legislation is very close to passage.
You also recognized that anti-Semitism anywhere is a threat to Jews everywhere and advocated for the US to hold Saudi Arabia, the Palestinian Authority and UNRWA accountable for the well-documented anti-Semitic and anti-Zionist content in their approved curricula and schools.
There is clearly more work to be done. Hadassah is going to keep up the fight in 2020. We will continue to proudly stand for who we are and what we believe, as will you.
Contact your representatives in Congress right now and tell them that our country needs their voice and their vote in favor of Hadassah-supported anti-hate legislation.
Please, continue to bring light to your communities. Share this message with your friends and families on social media. Always be proud, confident and undeterred. There's an entire community of Hadassah standing with you. Together we stand strong.
CARDS FOR MANY OCCASIONS & CERTFICATES- BUY THEM LOCALLY!!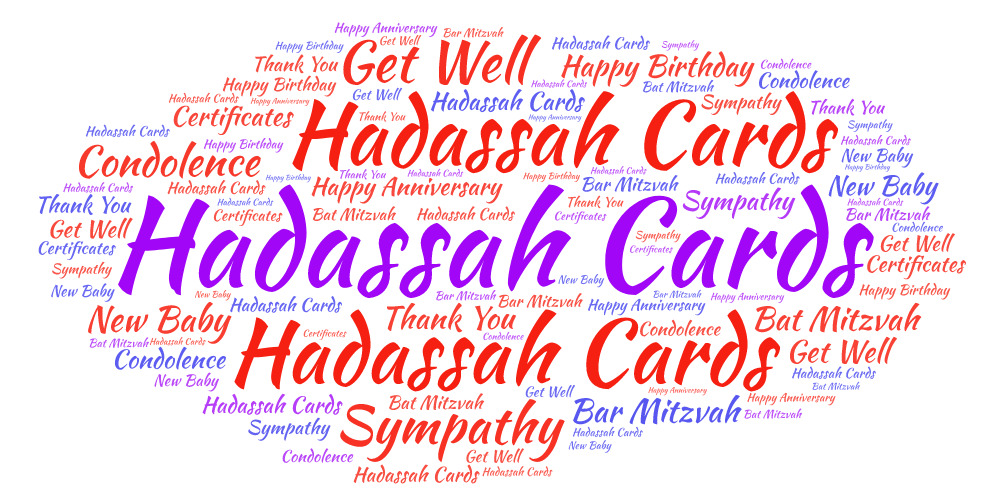 PLEASE CONTACT THESE HADASSAH VOLUNTEERS FOR YOUR CARD & CERTIFICATE NEEDS!!!
JOYCE HEILBRONNER, COORDINATOR: 442,9584, JA85WH@AOL.COM
SUE ANN BAKER: 334-1778
CAROL YUNKER: 385- 3910
EILEEN JACHLES: 383-1753
BARBARA COHEN: 272-7396
YOUTH ALIYAH/CHILDREN AT RISK



At Hadassah's Meir Shfeyah Youth Aliyah Village, Students & Staff Welcomed Children Who Were Evacuated

In response to the rocket attacks and ongoing threats in southern and central Israel which began one morning in November, schools in the affected areas
were closed and Kfar Silver, a residential school near Gaza, was evacuated until safety and security were restored. As Hadassah has done in the past during conflicts, the Hadassah Meir Shfeyah Youth Village offered to host 30 of the students until it was safe for them to return. Our students cleared out rooms to prepare for the arrival of the students who will live in the village, eat in the dining room, participate in village activities and study

at the school.
Hadassah is proud to be able to provide help during these difficult times.
You can help these children in our Youth Aliyah Villages of Meir Shfeyah by making donations for any occasion and also purchasing

YOUTH ALIYAH CERTIFICATES.
SMALL CERTIFICATES are $5 and up plus postage. LARGE CERTIFICATES are $15 and up plus postage. Contact Marlene Elkin 271-1871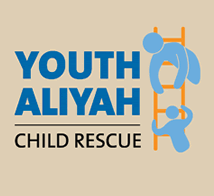 ROCHESTER HADASSAH COOKBOOK FOR SALE!

SAVE THE DATE APRIL 19: CROSS-STITCHING THE TORAH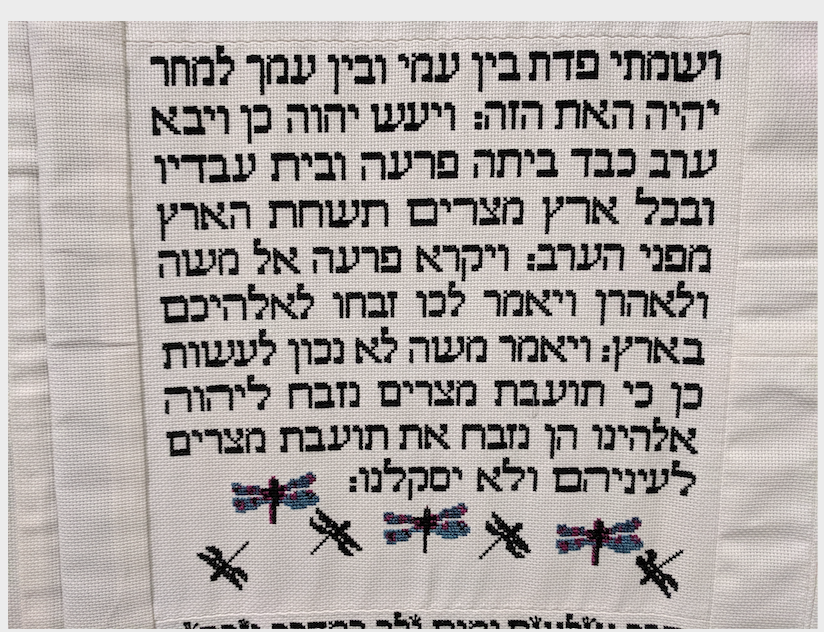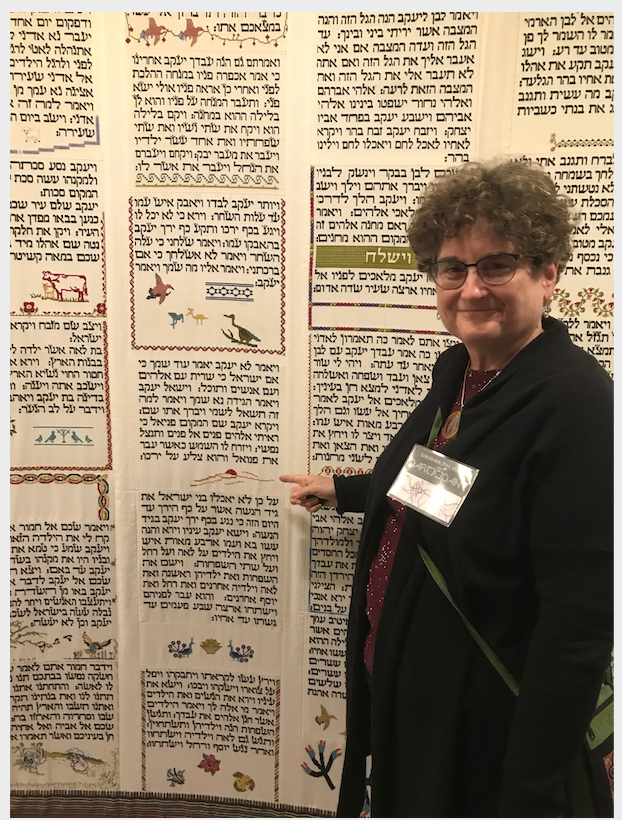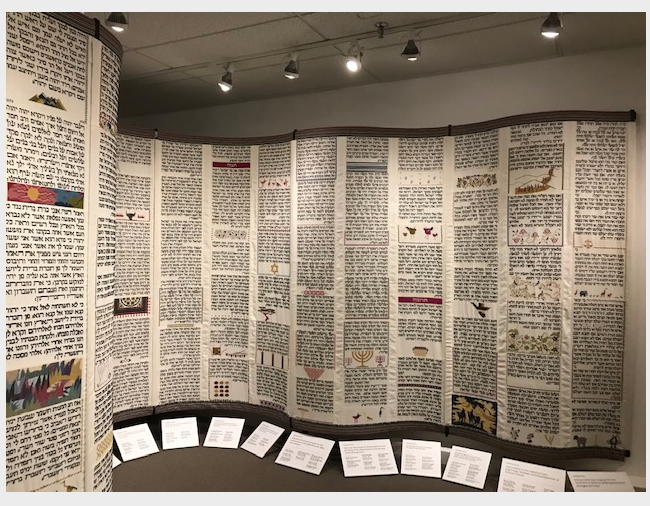 Cross-Stitching the Torah
Co-sponsored with the Rochester Kollel and TBK Sisterhood
9:30 - 11:00 at Temple Brith Kodesh
Bagels and beverages will be served. (Donations appreciated.)
Join us for a fascinating look at the cross stitched torah panels that were made for an exhibit in Toronto and hopefully elsewhere!
Julia Walsh, who stitched eight panels, will show a video and share her experience.

Over 1400 stitchers of all faith's world-wide contributed toward this effort.

There will be a cross-stitch demo and an opportunity to try it yourself.
Please RSVP to Martha Green @ martha.green58@gmail.com or call 248-9461 by April 15th.
THE HADASSAH/JCC SHED
Remember the JCC/Hadassah Shed is in the back of the JCC parking lot. Hadassah and the JCC get paid by the pound for textile donations, which are then directed to those in need in the US and around the world. Please - only clothing, shoes, purses, linens, towels in tied plastic bags. No household items (non-textile), toys, pillows.

Thank you for your help and donations.
ENTERTAINMENT BOOKS, JNF BLUE BOXES & TREES




Entertainment Books 2020
The Entertainment Books will be here until the middle of January and they have wonderful coupons for restaurants, car washes, childrens places, golf courses, fast food places, car rentals, stores and many other things, and also make a great gift. The price is $25. Call Marlene Elkin 271-1871
Save Around Books are $20 each; call Debby Shulman 586-6654


Jewish National Fund Blue Boxes

Sue Baker 334-1778 or sueannbaker49@yahoo.com


Jewish National Fund Trees
Merle Markus 586-9436 or mbmarkus@hotmail.com
Barbara Weber smeyers@rochester.rr.com
EMAIL ISSUES CONTINUE!



Due to higher security issues with spam, large files, and mass emails, some email addresses are not receiving our Hadassah e-bulletins and e-blasts. Bulletins are sent around the first of each month, e-blasts prior to programs. If you are not receiving our Rochester Hadassah emails, please let us know. What started as just AOL issues may now happen with other servers. And unfortunately we do not always know who is not getting the emails. Please share this info with others (especially AOL users). Write to:
rochester@hadassah.org
OUR OWN MARCIA GABRILOVE LADIN IS LEADING A HADASSAH MISSION!
CELEBRATING PURIM: UNMASKING ISRAEL'S ART SCENE, MARCH 8-18, 2020

ELLEN HERSKIN ENDS TENURE AS HADASSAH PRESIDENT



A Positive Vision: Lighting the Way Forward

By Ellen Hershkin
As 2019 comes to a close on the heels of Hanukkah, so does my tenure as Hadassah National President. Each of you has helped advance Hadassah's mission — and for that I'm so grateful — whether you're a volunteer, member or Associate, donor, staff, friend or all of the above. You're my Hadassah family, a family started more than a century ago by Henrietta Szold, whose legacy we lifted up this past Shabbat, on December 21, her birthday.
As the founder of Hadassah, Henrietta breathed life into the pragmatic and practical Zionism for which Hadassah is still known today. This vision is about bringing healing to those who need it most, regardless of religion or nationality, and about empowering women. Today, our practical Zionism transcends politics, focused on uniting the Jewish people in Israel and the Diaspora, not on specific policies.
Growing up, like many of you, I was taught that to save one life is as if you saved them all. The fundamental Jewish principle of pikuach nefesh — that saving a life should be valued above all else — has shaped my worldview and my life, leading me to Hadassah in 1973, long before I became a national leader.
Those who know me will confirm that after my family, there is nothing I feel more strongly about than connecting people with Israel, which is why I've been so proud to serve Hadassah, the Women's Zionist Organization of America.
One of my greatest honors as Hadassah president was last year, marching in the streets of Jerusalem in celebration of the 100th anniversaries of the Hadassah Medical Organization, the Henrietta Szold Hadassah-Hebrew University School of Nursing and the Ophthalmology Department — while marking Israel's 70th anniversary. Alongside so many who share my passion for action, I was overwhelmed by the magnitude of what we do together in Israel — advancing medical breakthroughs, building bridges of peace, helping at-risk youth and standing strong as a model for shared society and humanitarianism.
It's also been a point of pride to represent you and Hadassah's unique perspective as part of the global Jewish and Zionist communities, including at the World Zionist Organization, representing Hadassah as part of the Committees on Diaspora Activities and Education, and on the Jewish Agency for Israel Board of Governors, including global efforts as part of its Task Force on Anti-Semitism.
This Hadassah legacy began when Henrietta undertook an effort to address the appalling health conditions in what was then Palestine, bringing American Jews together to support her fledgling initiative. Each step that followed built on that foundation, in the US and Israel, forging ties between our two nations.
Today, we follow in her footsteps, strengthening those ties, fostering a national US network of dedicated women who speak out on important domestic issues, and bring healing to people of all faiths and backgrounds in Israel, the US and around the world. We continue to foster the next generation, through our Youth Aliyah Villages, and building a national network of empowered women — across the United States and across the generations, through our Young Women's Department. Looking to the future with our 360 Degrees of Healing: The Full Circle campaign, we're re-envisioning our iconic Round Building to expand our capacity to provide cutting-edge treatment to more patients.
As I pass the torch and we look ahead to 2020, I am certain that my Hadassah sister and dear friend Rhoda Smolow will lead us into a strong future, capturing the minds and hearts of our current and future Hadassah leaders.
Yasher koach. Let us go from strength to strength. May 2020 bring us peace, purpose and passion for Hadassah — and beyond. B'Shalom.
HADASSAH ON CALL WITH DR. SMADAR EVENTOV-FRIEDMAN



Israel is Leading the Way in Neonatal Care and Here's Why
"Hadassah On Call" host Benyamin Cohen was so small when he was born that, on the morning of his bris, his parents weren't sure if he weighed enough to even have the procedure done. So, they did what any typical Jewish parent would do: they took their newborn baby to the kosher butcher. They simply didn't have the right kind of scale at home. He did weigh just enough, the circumcision went off without a hitch, and Benyamin was introduced to his Jewish community — albeit with a slight, seemingly sacrificial, detour to a butcher's shop.
Decades later, he has remained fascinated with the medical issues surrounding babies with low birth weights. And so this month's guest, Dr. Smadar Eventov-Friedman was particularly interesting to him.
Yet Eventov-Friedman is more than just your average neonatal doctor. She is the director of Hadassah Hospital's Department of Neonatology, which was recently awarded the "Outstanding Neonatal Unit" award from Israel's Ministry of Health. Her unit — which she describes as a bridge between obstetrics and pediatrics — offers a unique approach to neonatology. "Today, we are looking at the neonatal intensive care unit as not just doctors or nurses," she explains. "The magic word is multidisciplinary care."
Premature babies are a fairly common occurrence, with about 8-10% of babies in the Western world fitting into that category. Thankfully, medical advancements have improved over the past 30 years and the survival rate of premature babies has increased dramatically. Israel stands towards the top of this ranking in no small part due to the dedicated work and research being done at Hadassah Hospital.
Eventov-Friedman, who dreamed about becoming a doctor from a young age, is happy to pass on her knowledge to a wider audience. In this episode, she reveals some warning signs to giving birth prematurely, what happens when a baby is born premature and what parents can do — including the father — to help the baby grow and get healthy. (Let's just say it has something to do with kangaroos.) Plus, the doctor tells the inspiring stories of miracle babies she's had the pleasure of helping. "We are facing now a new era," she says. "To treat these babies, and also to give them, with their families, the best treatment and the best quality of life as can be achieved."
Read a transcript of this episode. Listen to the episode: https://www.hadassah.org/multi-media/podcasts/on-call-episodes/episode-26-neonatal.html
THE BRANCH: EPISODE 16 - The tour guides

The Branch Ep. 16: The Tour Guides
By Dina Kraft
They grew up only eight miles away from one another, one in a Jerusalem neighborhood overlooking the Old City, the other in a village his ancestors have called home for hundreds of years on the edge of Bethlehem.
From the outside they might appear unlikely candidates for becoming close friends: Yuval Ben-Ami, the son of a former Israeli army spokesman and Husam Jubran, who as a teenager was shot at by Israeli soldiers – a bullet once hit - leading to a year convalescence in a wheelchair.
By the time they were paired together as co-tour guides giving dual narrative tours of Israel and the West Bank for a Jerusalem-based company called Mejdi Tours, they had both done a lot of thinking and learning about their own societies and what they had grown up hearing was the "other" or "enemy" side.
When they started working together Husam was the more seasoned guide of the two. And he became something of a mentor to Yuval. Together they take tourists on trips most visitors never experience – learning both the Israeli and Palestinian perspectives by crisscrossing the conflict by land and by history. On the Palestinian part of the tour, they visit a refugee camp, holy sites and go inside Palestinian West Bank towns and cities and inside Israel along the stops on the itinerary are more holy sites, archeological ruins, a kibbutz, an ancient desert fortress and the Sea of Galilee. During the journey they hear from a mix of people with different religions and different political views.
"This is something to bear in mind. We are seldom told untruths, but we are almost never told whole truths," says Yuval of narratives.
The two have become so close that when Yuval got married about three years ago he and his wife asked Husam to be their "rabbi". Husam smiles recounting being asked: "That was amazing. That's like telling me, 'you are my real friend' … he broke all the boundaries in a way when he asked that."
Husam, a father of four has come to know Israelis through his work. But his children have had less opportunities to meet them. Officiating Yuval's wedding, he hoped, would send a message to them: "I want my kids to realize it's not about Palestinians, Jewish people, Muslims, Jewish people. It's more or more about injustices. So you need to make that separation between injustice and the people. And that would be a good opportunity that would see me and wedding officiating a wedding putting a Jewish kippa on my head. That would be a good message for them."
"I have to say that for my wife, Elisha and myself, it came very naturally. We just brought that up. I think it was like the obvious idea … because we love the guy. In the end, he is so close to us and he's is such a such a soul and such a mind," Yuval told me.
Yuval then added that it may have only taken them a minute to come up with the idea, but in a way, he said, "it's a process that took my entire life. And Elisha's entire life. We have gone through a journey."
That journey of trying to go beyond one's own national narrative and comfort zone began for Yuval in some ways as a curious teenager desperate to visit inside the walls of Israel's Old City he could see from the windows of his home. Growing up in the late 1980s and early 1990s during the Second Intifadah, it was considered too dangerous to visit and so anxious Jewish parents forbade their children from going there. But as a 17-year-old, he and a schoolmate decided to rebel and go anyway. Not only did they emerge alive, they were welcomed by the Muslim and Christian Palestinian shopkeepers and residents they met.
That sense of wonder and exploration stayed with Yuval, informs him until today. And that is something, along with a passion for history and storytelling, that he shares with Husam. And the two talk about getting into the difficulties of their shared and tangled histories. Their friendship is stronger for it – that they feel safe and secure enough with each other to talk about what's hard.
"I think that's that's the most important piece in the relationship … that you can argue and fight and still keep the relationship," says Husam.
Go behind-the-scenes with host Dina Kraft: check out these photos from episode 16!
We'd love to know your thoughts, questions, and stories! Send us an email anytime at thebranch@hadassah.org and join our Facebook group.

Listen to the podcast here:
https://www.hadassah.org/multi-media/podcasts/branch-episodes/episode-16-the-tour-guides.html