A Ritchie Boy: A Novel
Date:
Time:
6:00 PM - 7:00 PM
Location:
A Conversation with the Author, Linda Kass
In this moving and memorable novel-in-stories—inspired by her father's life—Linda Kass shares the little-known account of the Ritchie Boys. Often Jewish German-speaking immigrants, the Ritchie Boys worked in US Army Intelligence and helped the Allies win World War II.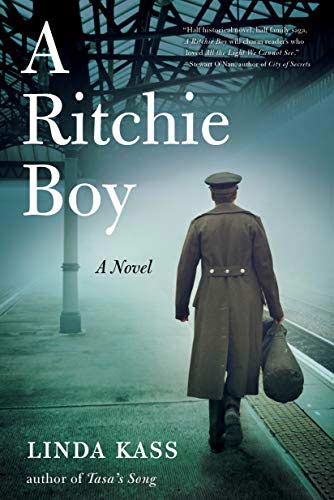 A Ritchie Boy follows the life of Eli Stoff. From facing down the anti-Semitism of Austrian classmates in 1938 to his family's lucky escape; from arriving and assimilating in America to joining the Allied war effort; from the heartbreak of leaving family behind in Austria to setting down his roots in the Midwest, this is the story of a boy becoming a man, and of Eli's journey from one homeland to another. In A Ritchie Boy, Kass crafts an achingly powerful, beautifully wrought novel about war, survival, immigration, and hope.
Donation Questions
(800) 928-0685
Membership Questions
(800) 664-5646
Israel Travel
(800) 237-1517
Contact Us
40 Wall Street
New York, NY 10005