Holocaust Tragedies and Survival
Date:
Time:
11:00 AM - 12:00 PM
Location: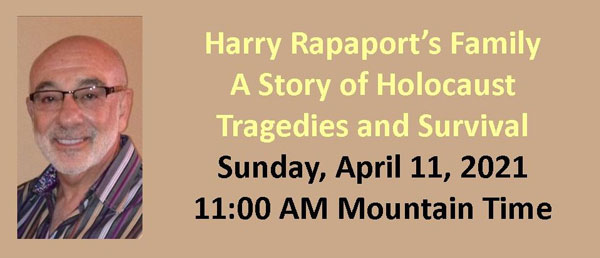 Harry Rapaport, born in a German Displaced Persons Camp in 1946, will share the story of his parents and give us a glimpse of being a child of Holocaust survivors. He will relate his story to current times, when antisemitism runs rampant.
Please consider a donation to the extraordinary work of Hadassah!
Donation Questions
(800) 928-0685
Membership Questions
(800) 664-5646
Israel Travel
(800) 237-1517
Contact Us
40 Wall Street
New York, NY 10005