March '21 Hadassah Magazine Discussion
Date:
Time:
12:00 PM - 1:00 PM
Location:
Hadassah Magazine Discussion: A Passover Cookalong With Jewish Food Sensation Jake Cohen.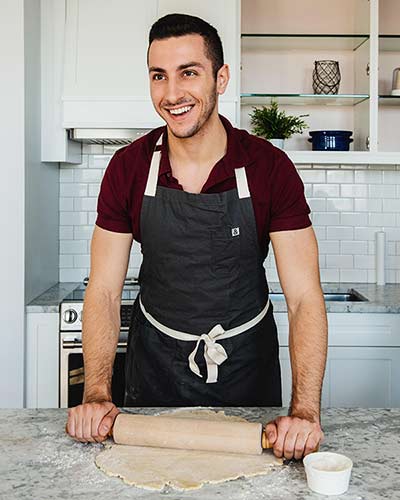 Join us on Thursday, March 11, 2021 from 12:00 p.m. EST - 1:00 p.m. EST for a virtual cookalong as Hadassah Magazine's beloved food writer and best-selling cookbook author Adeena Sussman interviews Jake Cohen. Cohen, one of the Jewish food world's most popular social media stars, is the author of the newly published Jew-ish: Reinvented Recipes From a Modern Mensch. As the two foodie friends talk, Jake will walk participants through one of his favorite Passover sweets, Lotte's Meringue Cookies, from his new cookbook.
For anyone who wants to bake along with him, registrants will receive a link to the recipe in their confirmation
If you are not a member and wish to join, please go to http://www.hadassah.org/join
Donation Questions
(800) 928-0685
Membership Questions
(800) 664-5646
Israel Travel
(800) 237-1517
Contact Us
40 Wall Street
New York, NY 10005