Shabbat Across the Regions March 3rd & 4th
Date:
Time:
7:00 PM - 8:00 PM
Location:
Zoom, Regions - wide Havdalah service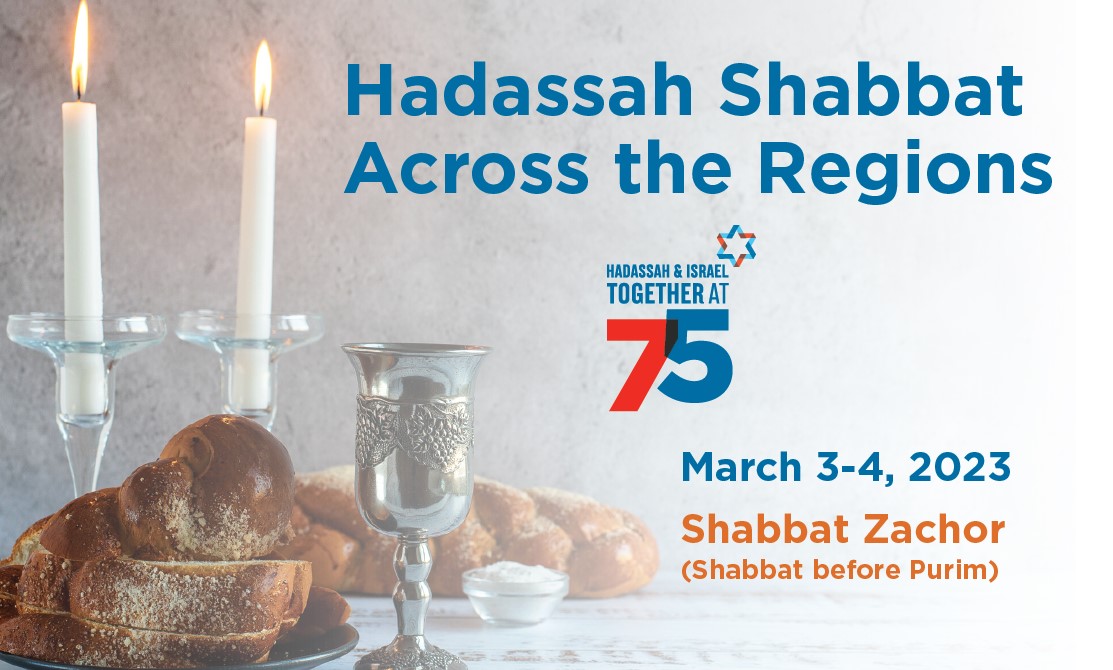 Please join us on March 3 and 4, 2023 for Hadassah Shabbat services throughout Northern and Southern New England Regions, as we celebrate Hadassah's unique relationship with Israel that began 36 years before the founding of the state 75 years ago.
Geographical distance is no obstacle as most services, in addition to being in-person, are virtual and open to all.
We will all come together via Zoom to conclude Shabbat with a Regions-wide Havdalah service on Saturday at 7:00 pm.
Register below to receive the zoom link for the Regions-wide Havdalah Service.
Information about Shabbat services, participating congregations, locations, times, and virtual access links are provided in the Hadassah Shabbat Information Sheet which will be updated periodically Please contact Kathy Kerstein at kkerstein@hadassah.org with any questions.
Please indicate your interest in the various Shabbat services or programs to help us anticipate attendance and to allow us to inform you of changes in the schedule or access.
(Your registration is not completed until you hit the "PROCESS PAYMENT" button on the very bottom of the last page and receive a confirmation email.)
Donation Questions
(800) 928-0685
Membership Questions
(800) 664-5646
Israel Travel
(800) 237-1517
Contact Us
40 Wall Street
New York, NY 10005