Celebration of the Never Again Education
Date:
Sunday, September 6, 2020
Time:
11:00 AM - 1:00 PM
Location: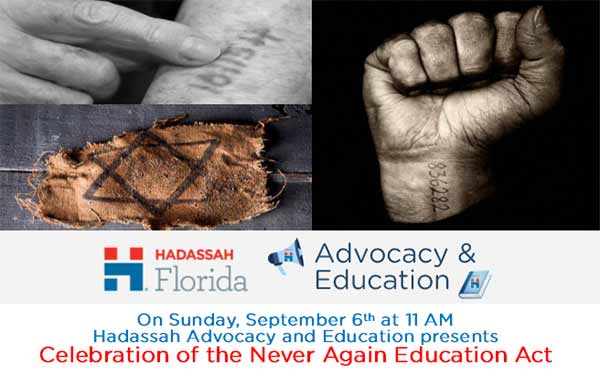 America's commitment to 'Never Again' is unwavering and unifying. Studying how the Holocaust happened, to whom and why is not just simply history. It's a lesson for today and for the future. You cannot stand up against hatred if you can't identify it. The Never Again Education Act, spearheaded by Hadassah and signed into law in May 2020 will help educate millions of Americans to be prepared to act.
Donation Questions
(800) 928-0685
Membership Questions
(800) 664-5646
Israel Travel
(800) 237-1517
Contact Us
40 Wall Street
New York, NY 10005